Social Media Marketing Agency In India
Social media marketing has become a vital aspect of digital marketing for companies wanting to communicate with their target audience and increase brand awareness. We assist businesses in India and around the world in utilizing social media platforms to achieve their marketing objectives as a social media marketing agency in India.
Social Media Marketing Services
Our social media marketing agency in India provides a variety of Social media marketing services to assist companies in achieving their social media marketing goals. Influencer marketing, social media advertising, and content creation for social media are among the services we offer. Our social media specialists have the knowledge and abilities to develop social media strategies that are unique to our client's businesses and target markets.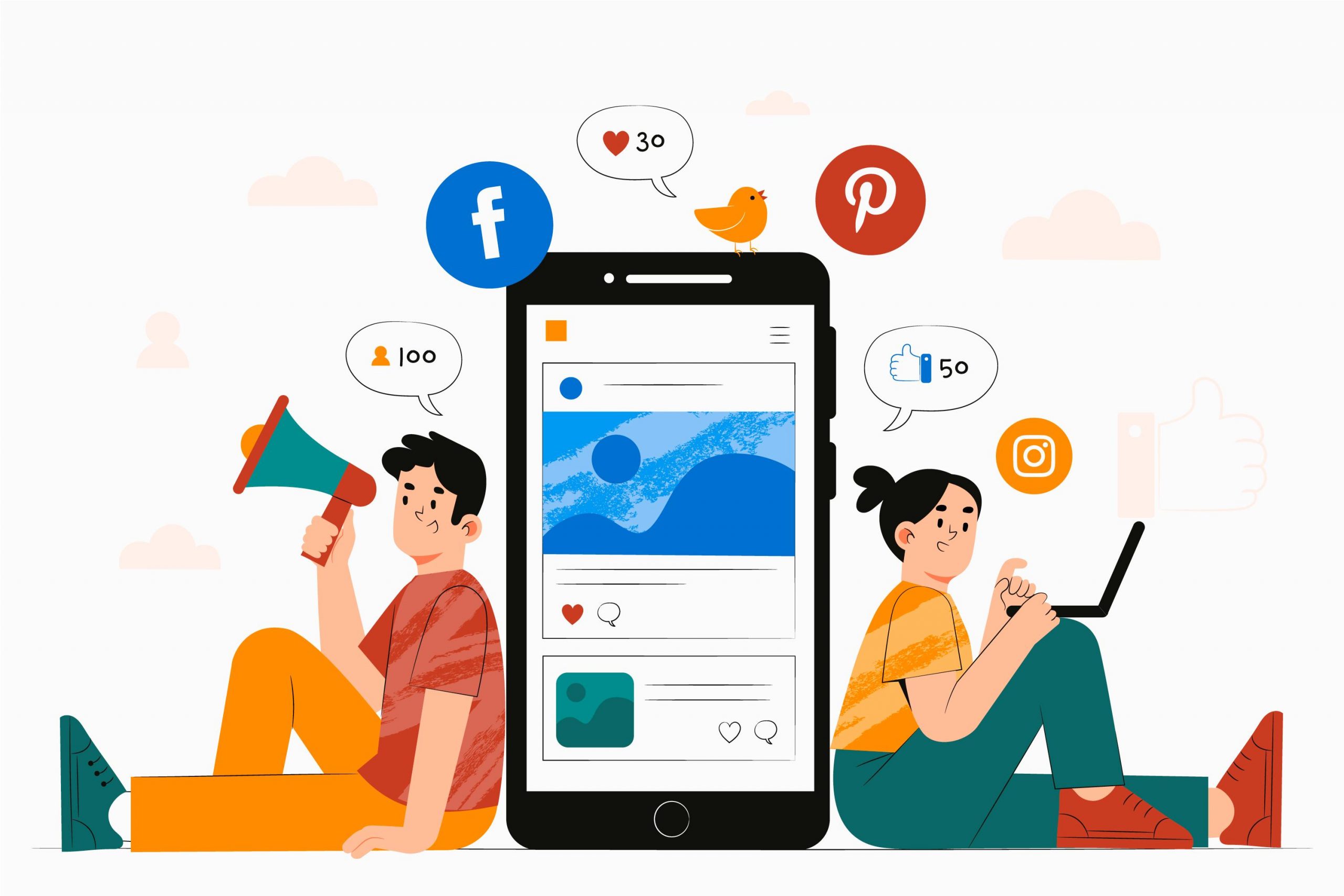 Social media management services involve overseeing social media accounts, creating and curating content, and interacting with followers. Our social media management services are designed to help businesses build a strong social media presence through the creation of engaging content that connects with their target audience. We develop and execute social media campaigns that support the objectives of your business, keep an eye on comments and messages, answer as needed, and monitor the success of your social media initiatives.
Reaching your target audience and promoting your products and services may be done effectively using social media advertising. Our social media advertising services help businesses create and run targeted ads on social media platforms. We use advanced targeting methods to make sure that your advertising is seen by the correct audience at the right time, and we constantly evaluate and optimize them to increase their effectiveness.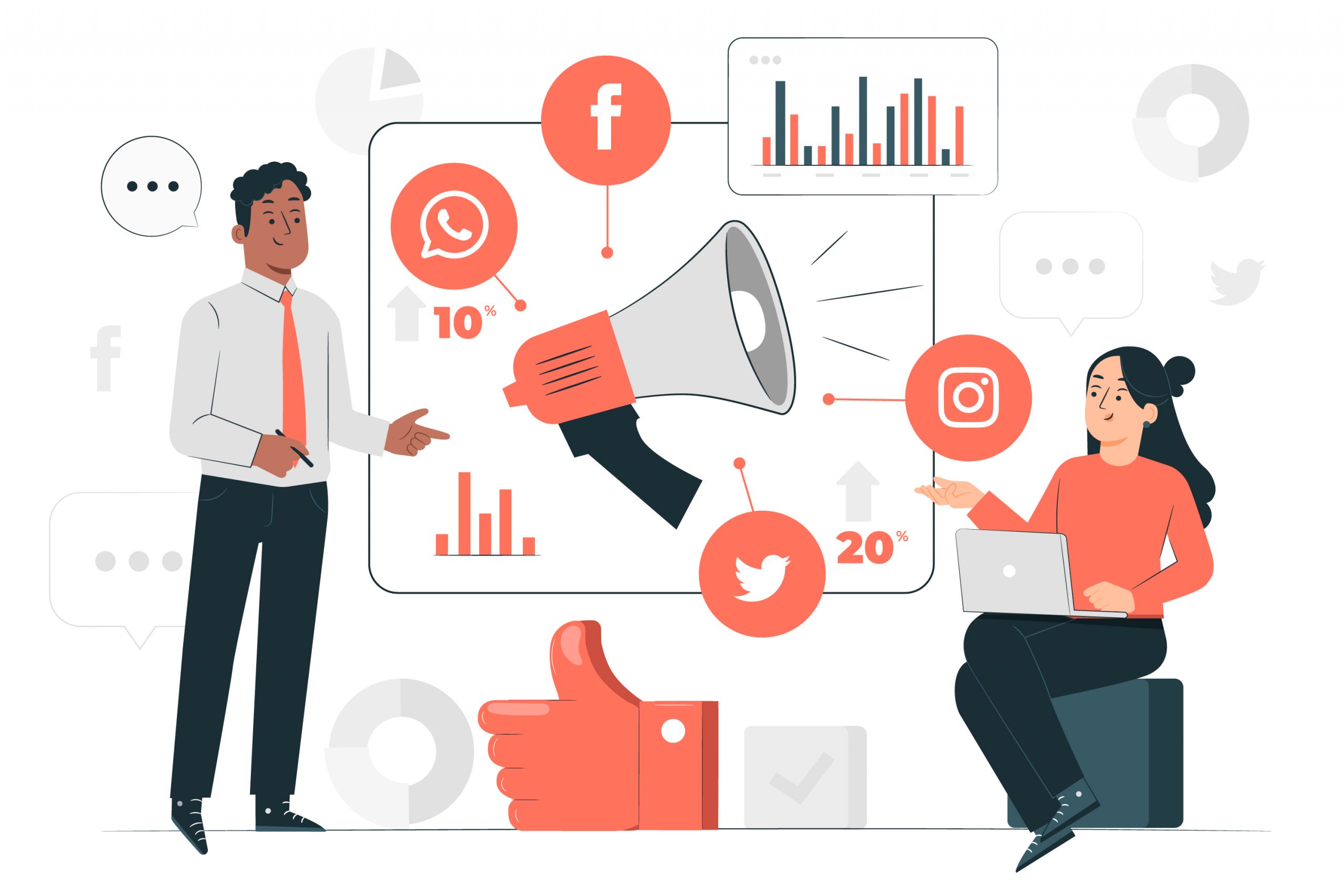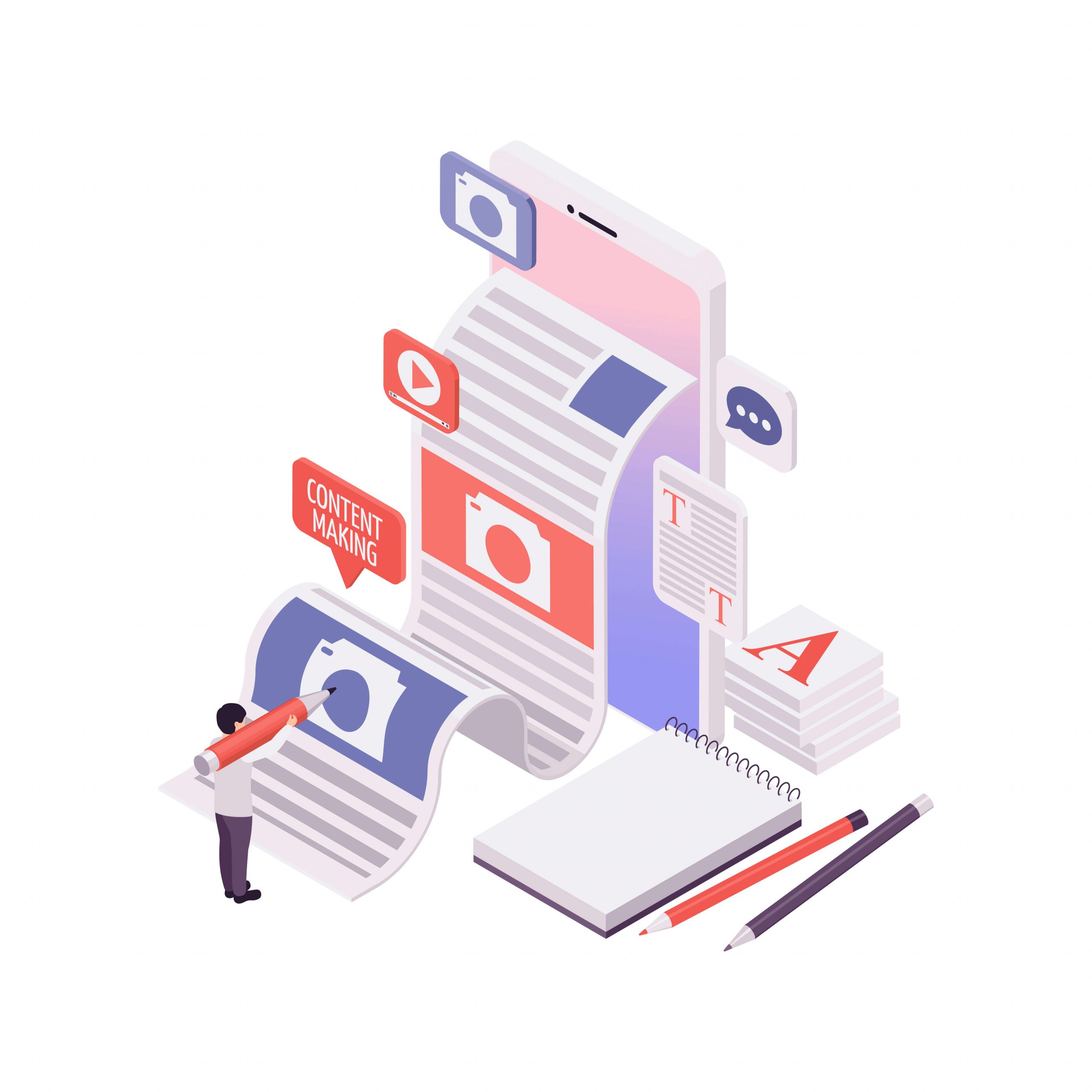 Quality content is crucial for businesses to engage their audience and build brand awareness. We offer excellent content development services for blogs, websites, and social media platforms. Understanding their brand voice helps us collaborate with our clients to produce content that resonates with their target demographic. We also optimize content for search engines and social media platforms to increase its visibility.
Influencer marketing Services involve collaborating with social media influencers to promote your brand and products. We collaborate with social media influencers from many specialized niches to create original, engaging material that is relevant to your target audience. Our influencer marketing services help businesses reach a highly engaged and targeted audience on social media platforms.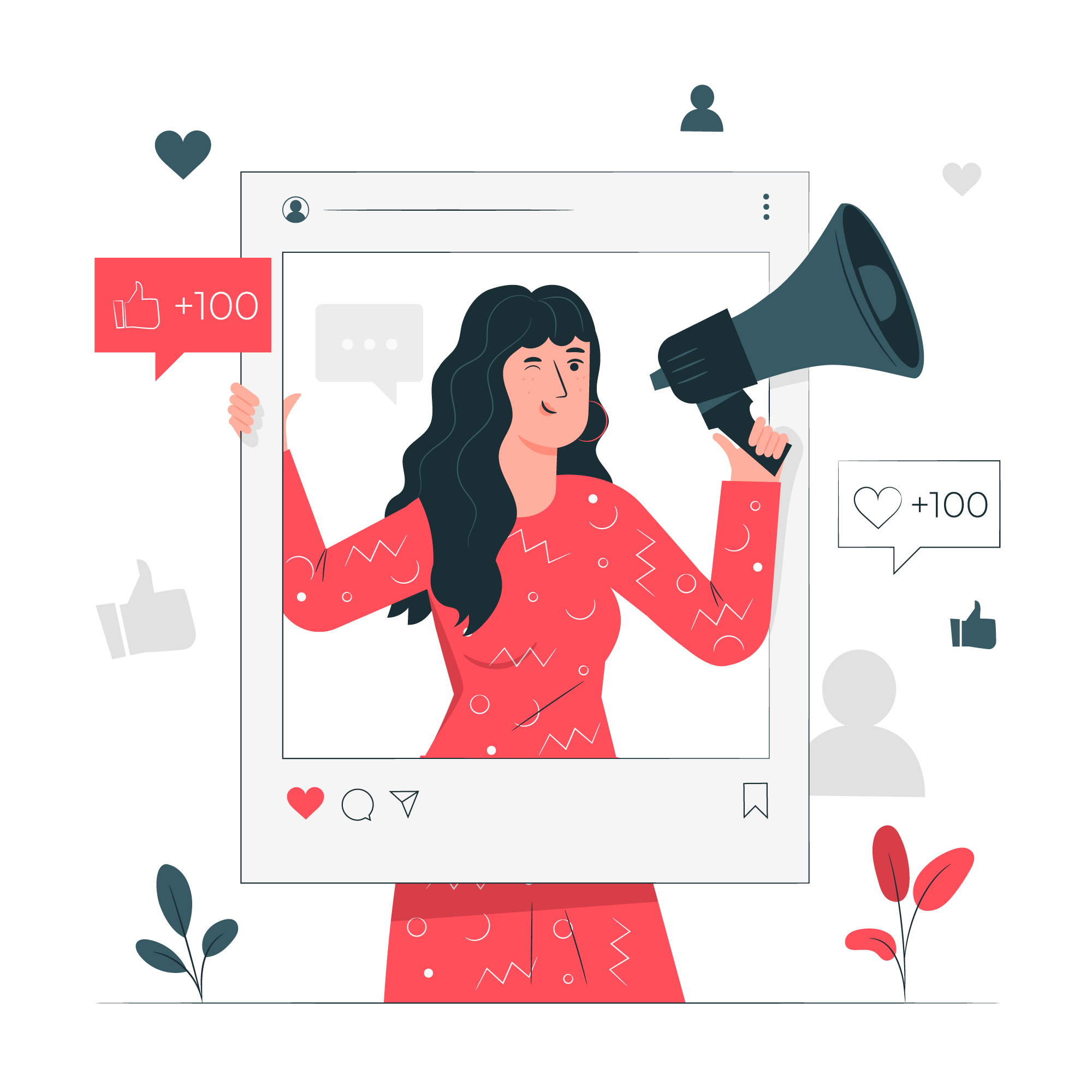 Benefits of Hiring a Social Media Marketing Agency in India
Social media marketing has become an essential component of modern business strategy. Businesses may communicate with their customers on social media platforms to build brand recognition, boost website traffic, and ultimately boost sales. Businesses can communicate with clients through social media marketing, answer their questions, and create lasting Connections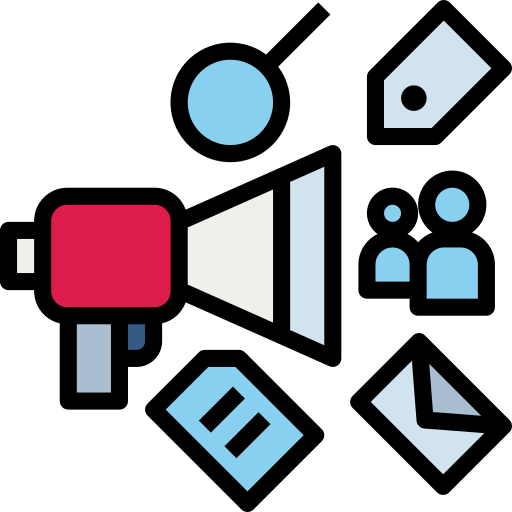 Increased Brand Awareness

SMM services provide businesses with an opportunity to showcase their brand to a large audience. Businesses can increase brand awareness and reach new customers by developing and sharing engaging content on social media.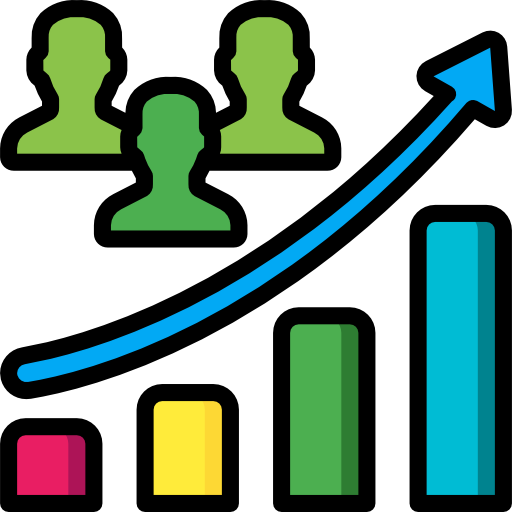 Increased Customer Engagement
Social media company in India enable businesses to communicate directly with their customers and reply to their queries and comments instantly. This could enhance customer satisfaction and trust.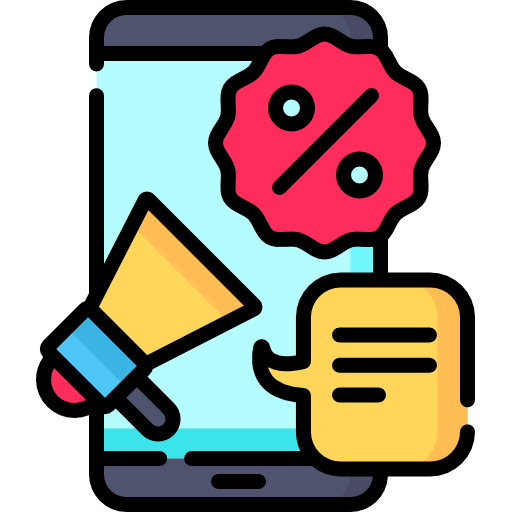 Cost-Effective Advertising
Social media advertising is one of the most efficient types of advertising. Businesses can reach their ideal audience without spending a lot of money by focusing on specific demographics and interests.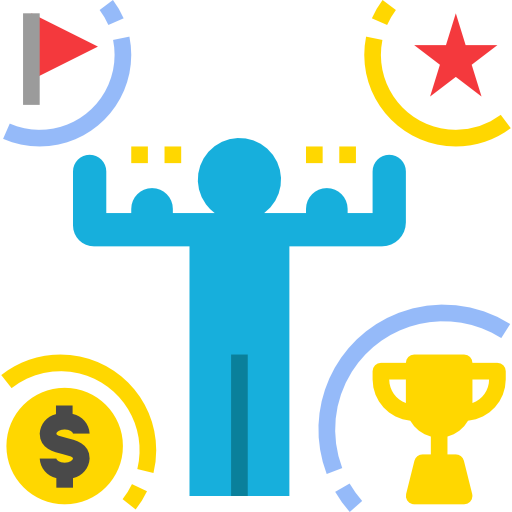 Competitive Advantage
Social media platforms are becoming increasingly popular among businesses. Businesses that implement social media marketing strategies can surpass competitors that do not.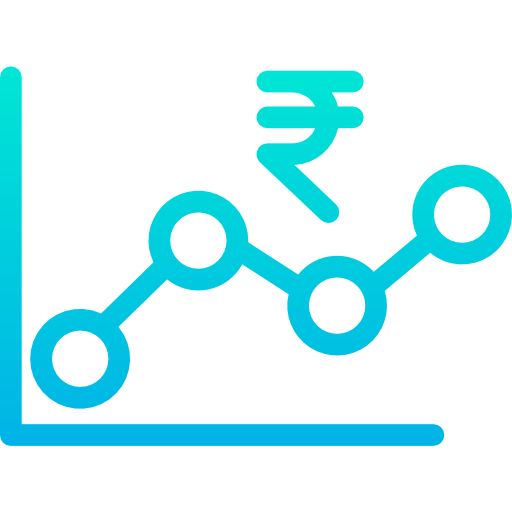 Increased Sales
Utilizing social media channels, businesses may market their products and services directly to their target market. By creating targeted social media ads and promotions, businesses can increase their sales and revenue.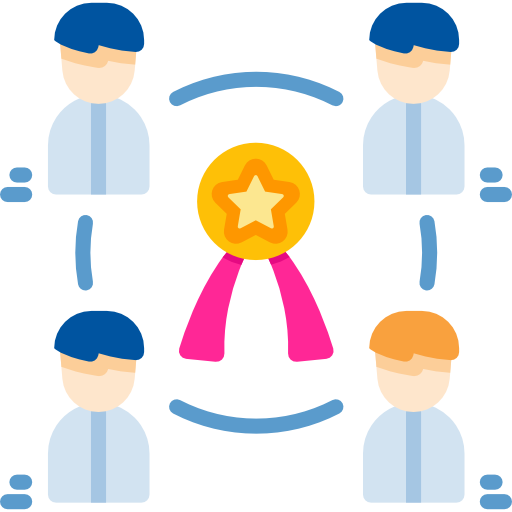 Valuable Customer Insights
Businesses can gain significant insights into their customers' behavior, interests, and demographics by using social media platforms. This information can be used to refine marketing strategies and improve customer targeting.
Social media marketing platforms
Each platform has its unique characteristics, audience demographics, and content formats. At our social media marketing Company in India, we help businesses understand the nuances of each platform and develop tailored strategies to achieve their social media marketing goals.
Facebook
An excellent place for businesses to communicate with their customers and increase brand awareness. Businesses can share updates, promotions, and news with their followers by creating a company page. To help businesses reach their target demographic, Facebook provides a range of advertising choices, such as sponsored posts and customized ads.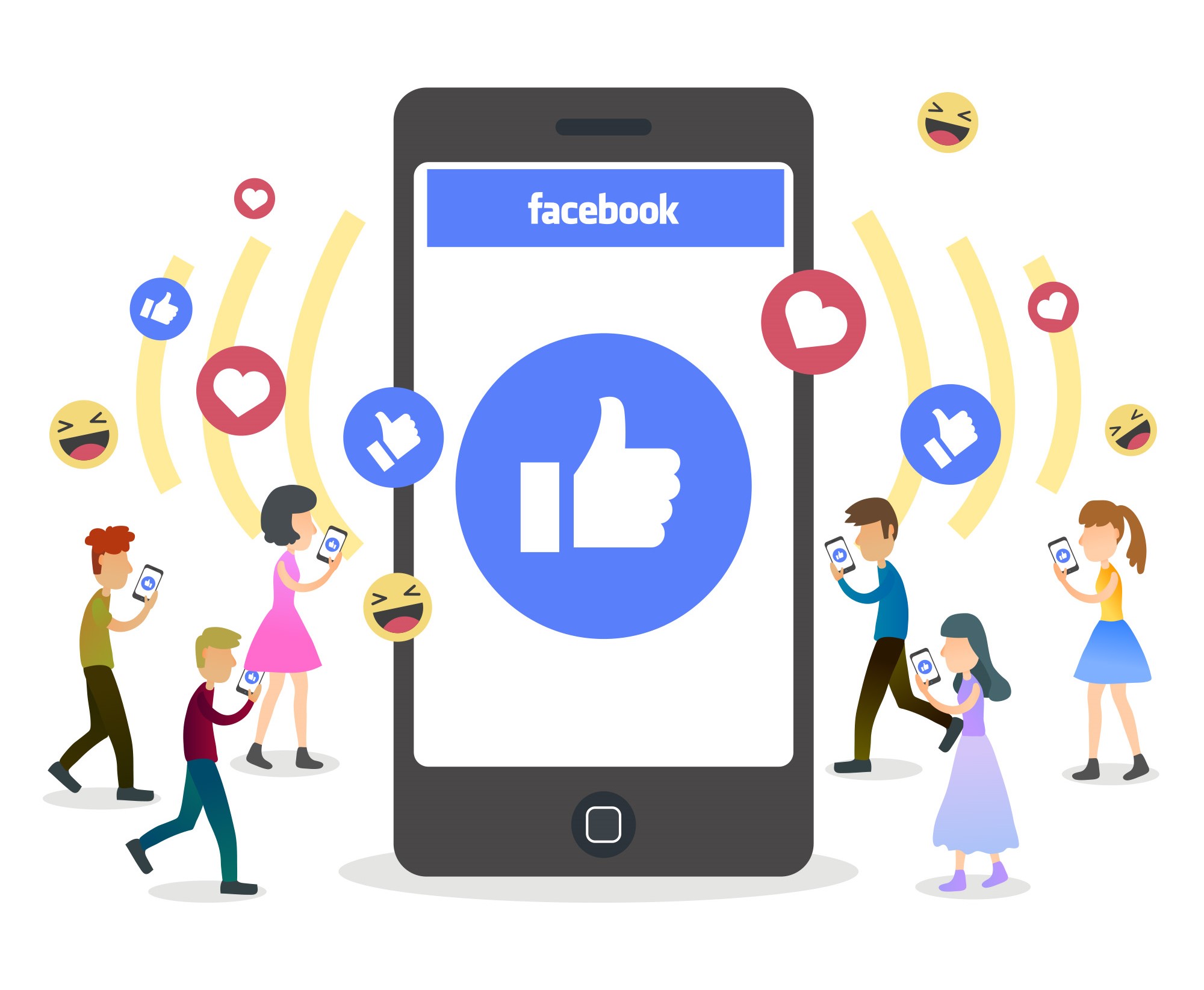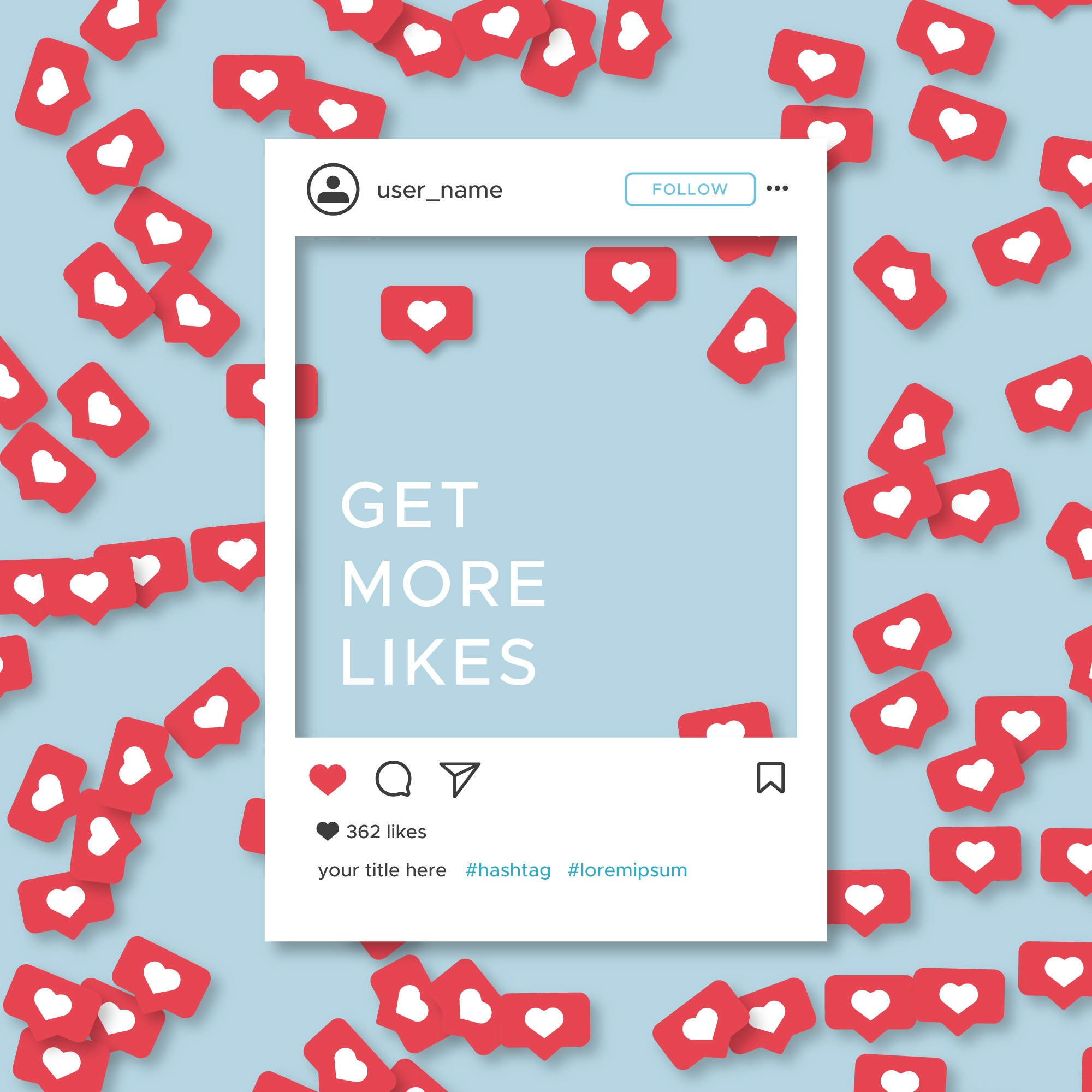 Instagram
Instagram is a visual platform excellent for businesses that rely on images and videos to promote their products or services. Businesses may boost their visibility by creating an Instagram business account and sharing high-quality photographs and videos, engaging with their followers through comments and direct messages, and using hashtags.
LinkedIn
LinkedIn is a platform for professional networking that is excellent for B2B companies. By creating a company page and sharing updates, businesses can connect with other professionals in their industry and establish their brand as a thought leader.  LinkedIn also offers businesses advertising alternatives such as sponsored content and display ads to help them reach their target audience.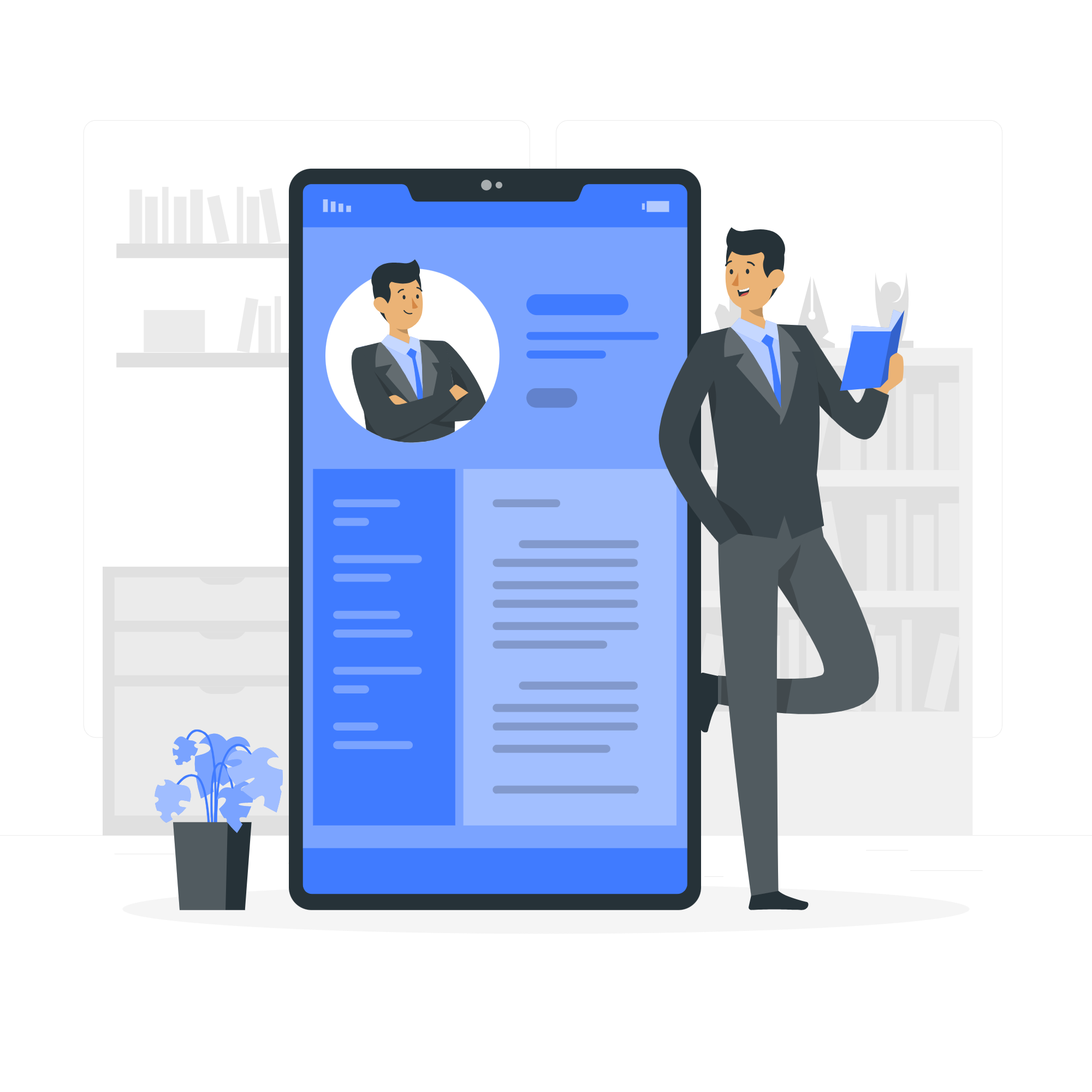 YouTube
For businesses trying to create entertaining and informative video content, YouTube is a terrific video-sharing platform. By creating a YouTube channel and uploading videos regularly, businesses can reach a wide audience and establish themselves as an authority in their industry. YouTube also offers advertising options such as pre-roll adverts and sponsored content, that let businesses reach their intended audience.
Twitter
Businesses that wish to provide quick, precise updates to their target audience might consider Twitter. By tweeting regularly and using hashtags, businesses can increase their visibility and engage with their followers. Twitter is also a great platform for client service because companies can respond to inquiries and complaints in real-time.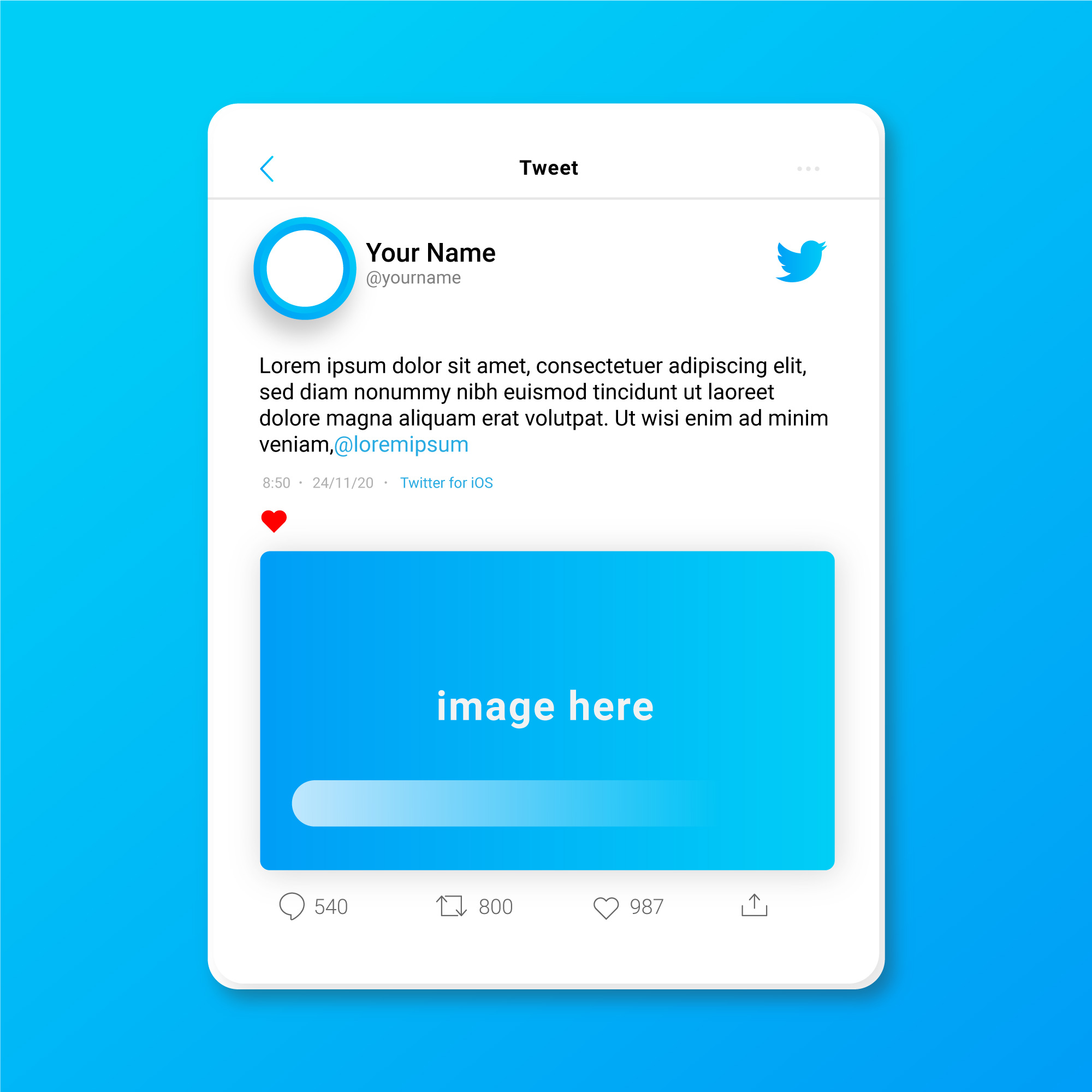 Process of Social Media Marketing Agency In India 
Our social media marketing agency in India follows a thorough approach to assure the success of our client's social media marketing goals. Research and analysis, developing a strategy, content production and curation, implementation and management, monitoring and optimization, and reporting and analysis are all part of our approach. We worked together closely with our customers to ensure that their social media marketing strategies aligned with their company's goals and target audience.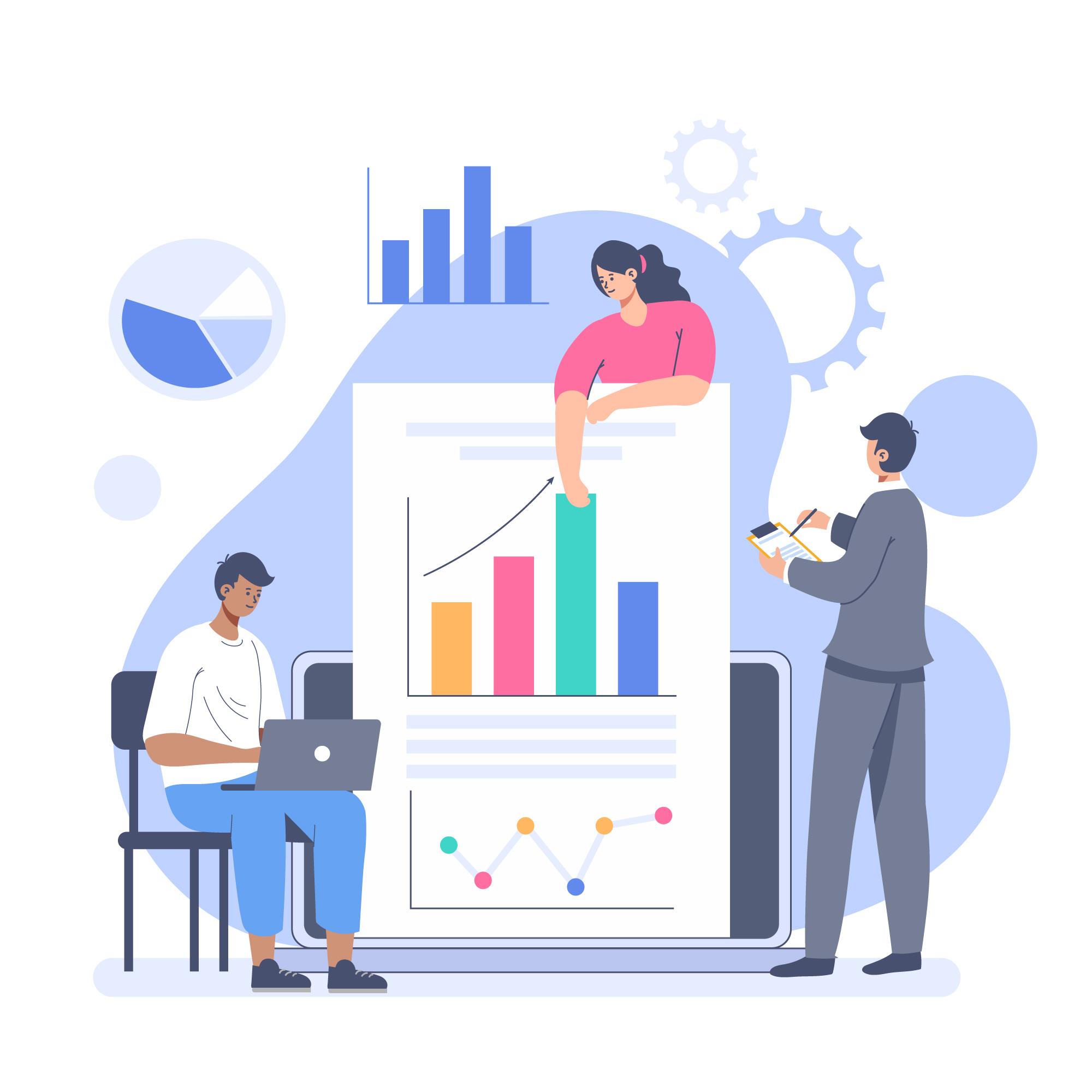 Strategy Development
Creating a strategy is the first stage in any social media marketing campaign. This involves defining goals, identifying the target audience, and determining which social media platforms to use.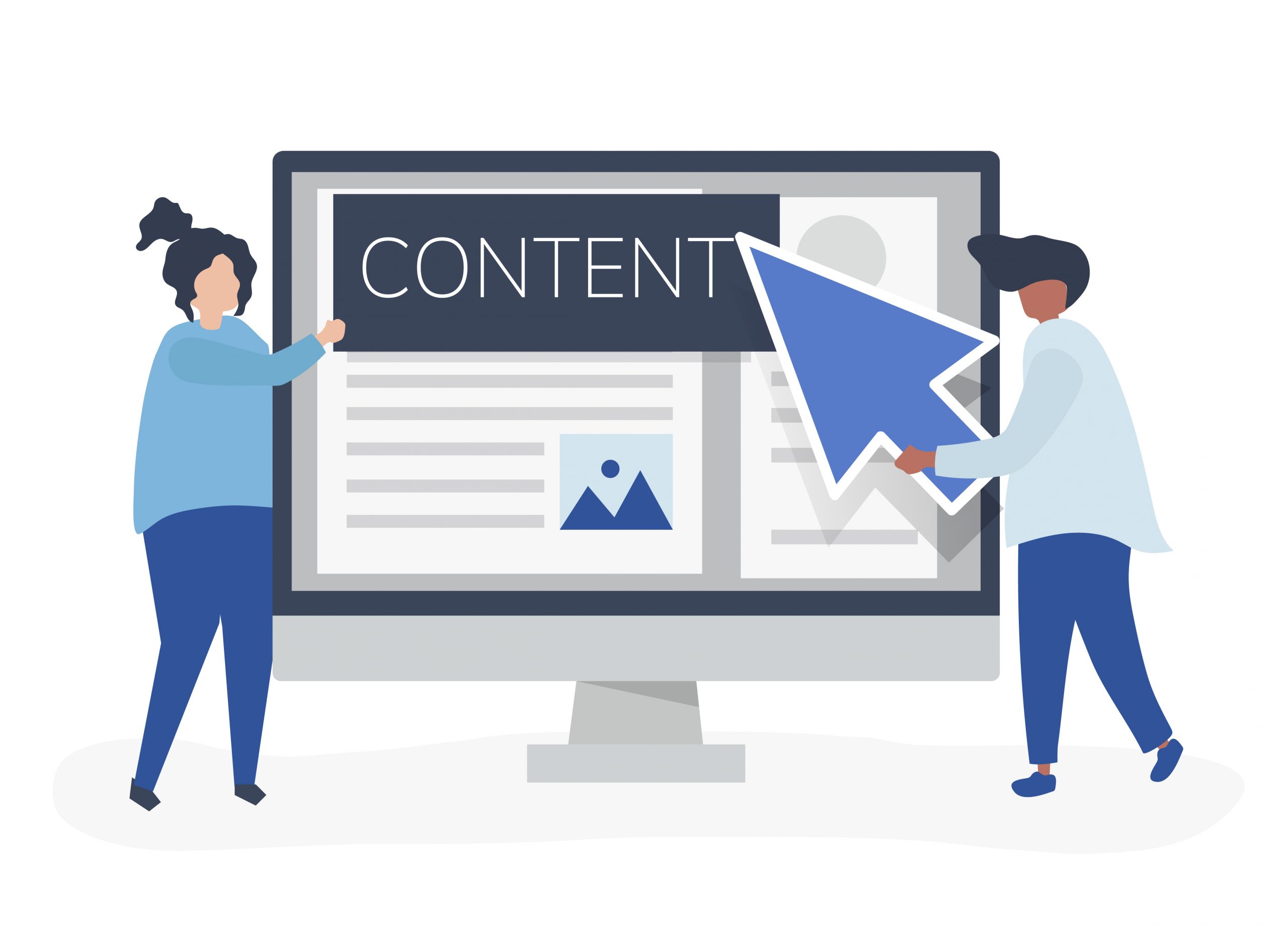 Content Creation
Once the strategy is in place, the following stage is to develop content for the social media sites. Text, photos, and video can all be used as multimedia material.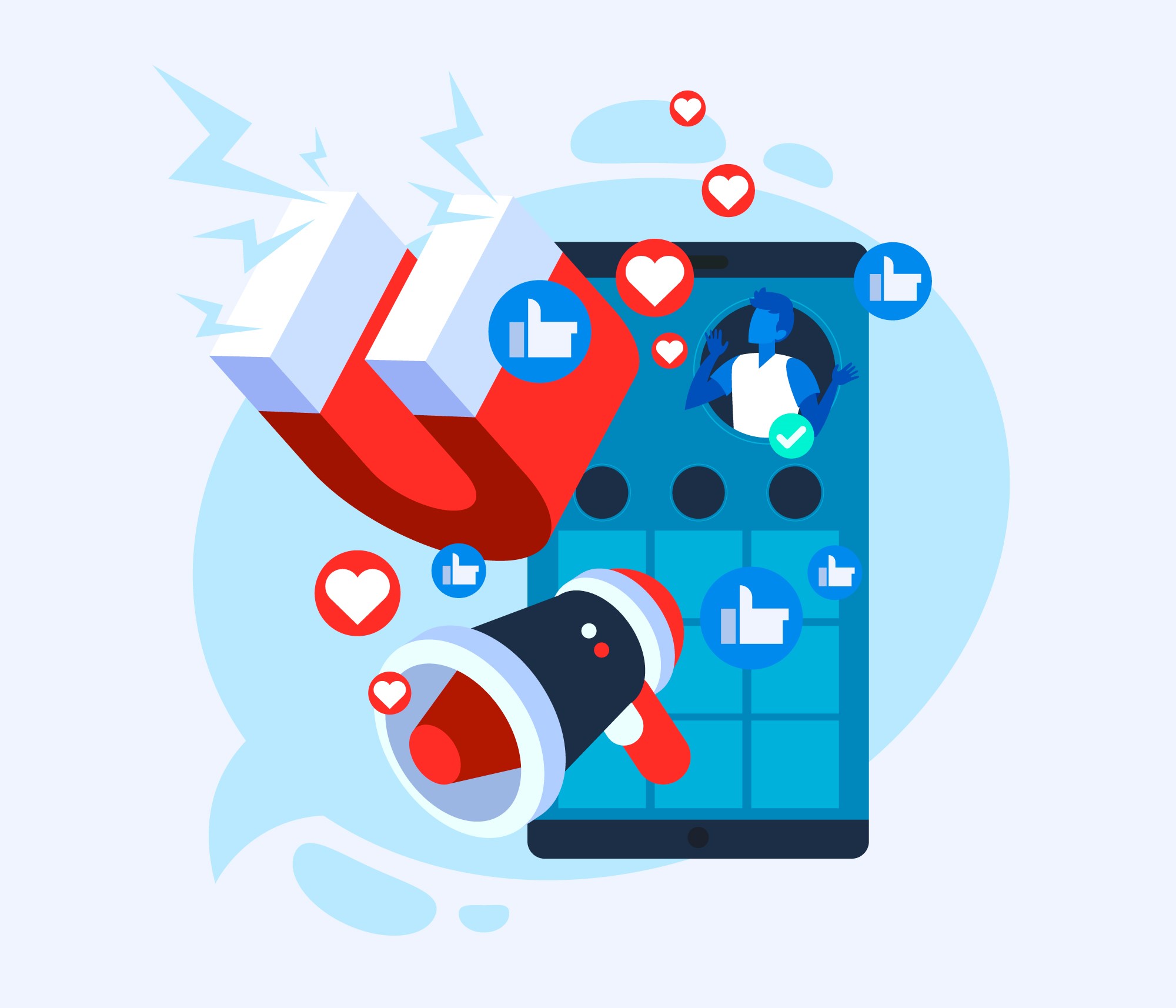 Content Publishing
Once the content is created, it is published on the chosen social media platforms. This may involve using a scheduling tool to plan out posts in advance.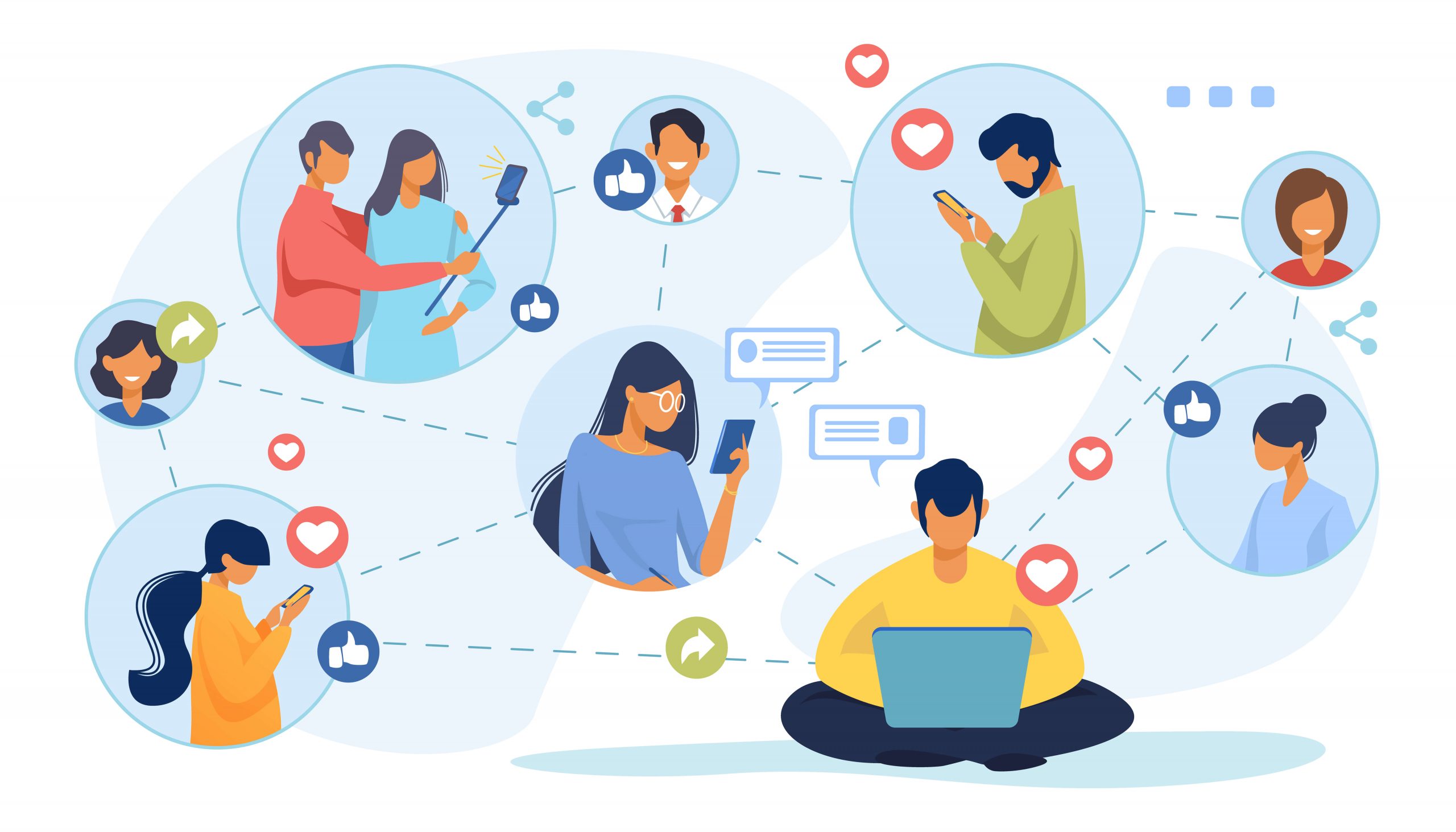 Engagement and Community Management
After the posting of the content, the social media team will interact with the audience and maintain the community. Responding to comments and messages, answering any consumer problems, and monitoring social media platforms for any difficulties are all part of this.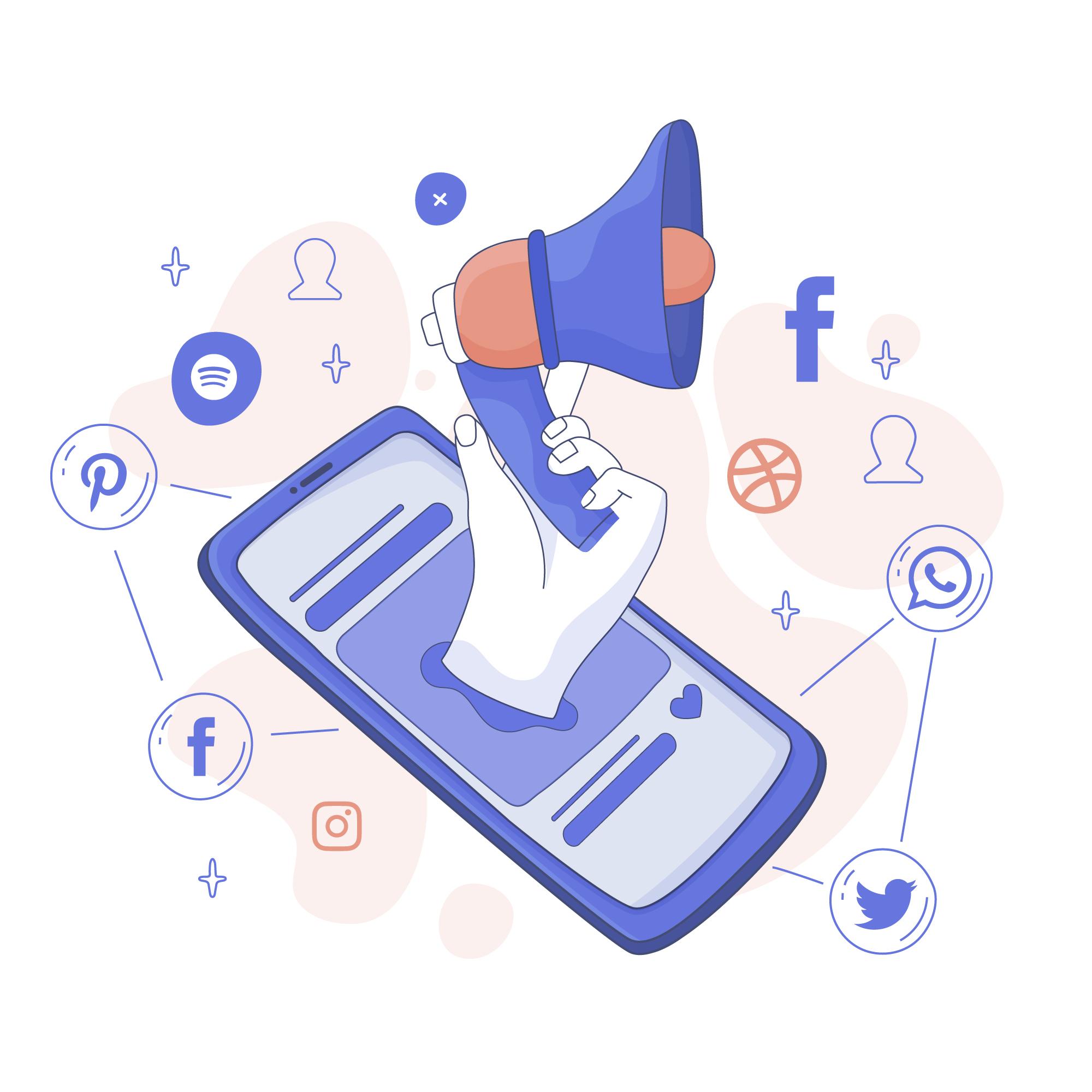 Advertising and Promotion
Advertising and promotion may be used to boost interaction and reach a wider audience, depending on the campaign's objectives. This may involve using social media advertising tools to create targeted ads that reach specific demographics.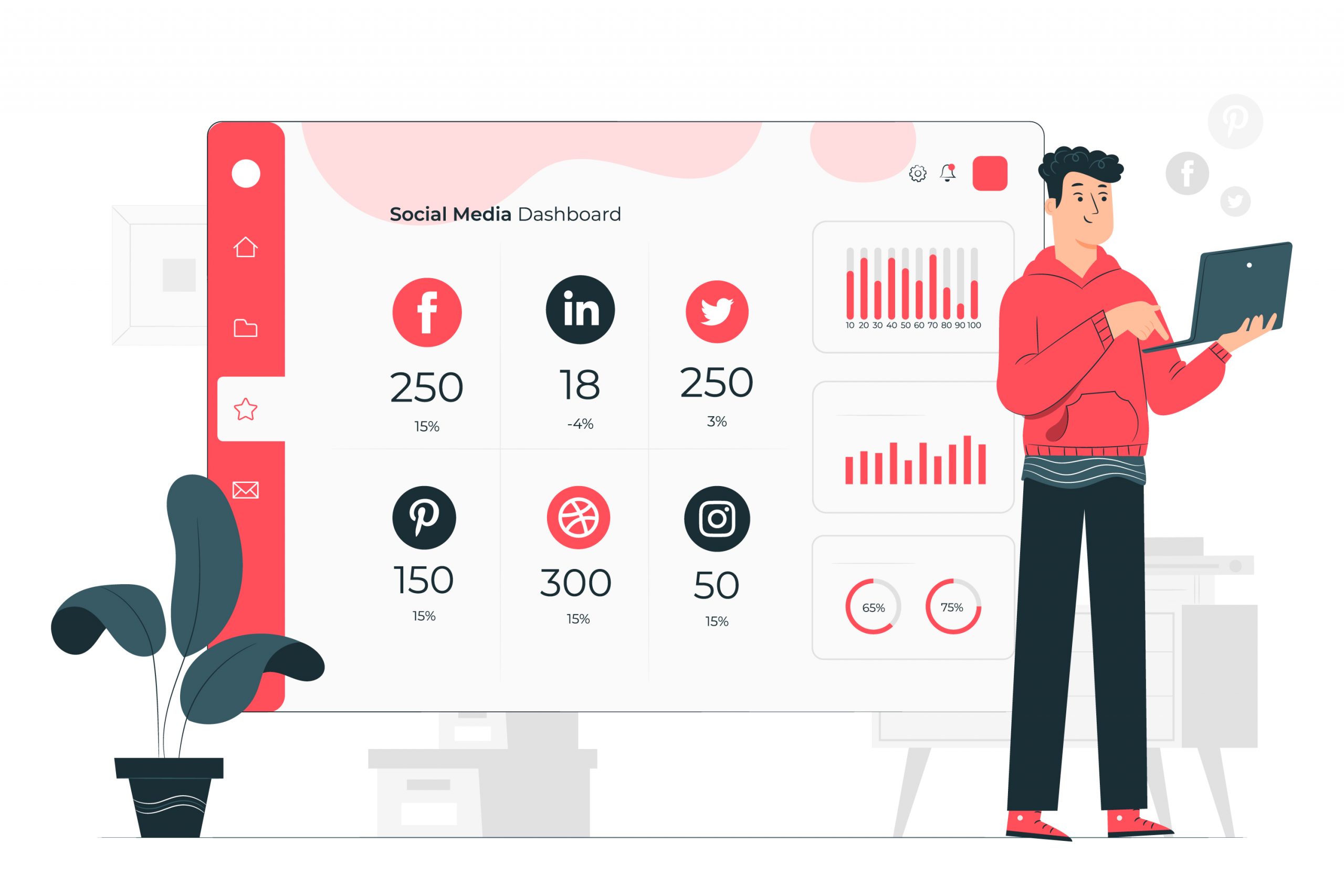 Analytics and Reporting
Throughout the campaign, the social media team will track key performance indicators (KPIs) such as engagement, reach, and conversions. This information is used to refine the campaign and make adjustments as needed. A comprehensive report is typically created at the conclusion of the campaign to summarise the results and highlight areas that still need work.
Why Choose Us?
At our social media marketing agency in India, we believe in delivering measurable results for our clients. Here are some reasons why you should choose us for your social media marketing needs:
Experience and Expertise
Our social media team has years of expertise in the creation and execution of social media strategies for companies of all sizes. We stay up to speed on the most recent trends and best practices in social media marketing to ensure our clients achieve the greatest results possible.
Customized Solutions
We offer tailored solutions to meet your particular demands and objectives since we understand that every organization is different.

Transparency and Communication
Transparency and open communication with our clients are values that we uphold. We provide constant performance reports on your social media efforts and are always accessible to address any questions or concerns you may have.
Results-Driven Approach
Our social media marketing company in India takes a results-driven approach to social media marketing. We evaluate the outcome of our activities using data and analytics, and we make data-driven decisions to raise their performance.
Affordable Pricing
We are aware that each company may have a very different marketing budget. That's why we offer affordable pricing options for our social media marketing services. We communicate with clients to develop a pricing structure that fits their budget and offers the most value.
Businesses can use social media marketing to engage with customers and enhance brand recognition. We offer a variety of Social Media Marketing services as a social media marketing agency in India to help companies establish and set into practice successful social media strategies. With our experience, expertise, customized solutions, transparency and communication, results-driven approach, and affordable pricing, we can help your business achieve its social media marketing goals.
1. How do I choose a Social Media Marketing Agency in India?
When choosing a social media marketing agency in India, consider factors such as their experience and expertise in your industry, their portfolio of past work and client testimonials, the range of services they offer, their approach to strategy development and campaign management, and their ability to communicate and collaborate effectively. It's also important to discuss your goals and expectations upfront to ensure a good fit between your business and the agency.
2. What do you charge for your Social Media Marketing Agency in India?
As a Social Media Marketing Agency in India, we offer a wide range of services, from Social Media Management, Social Media Advertising, Content Creation, Influencer Marketing, etc. Each service can be variable and the prices vary based on the complexity of the project, the type of resources involved and also the location of the client.
3. How does your Social Media Marketing Process work?
The process is a series of steps that are followed in order to create a good Social Media Marketing Strategy. The steps usually involve a lot of research and thought. As a leading Social Media Marketing Company in India we believe a good strategy should be simple but effective.
4. What do you charge for consultations?
Aadharshila does not charge for an initial consultation to discuss your idea. We believe in working together and the initial consultation is the first step in getting to know you. Following that, we'll have a professional consultation to determine the specifics of what you require along with the commercials.
5. Can a social media marketing agency help with multiple social media platforms?
Yes, as a Social Media Marketing agency in India, we are proficient in managing multiple social media platforms such as Facebook, Instagram, Twitter, LinkedIn, YouTube, and more. We create tailored strategies and content for each platform to maximize your brand's reach and engagement.
6. Can a social media marketing agency help with influencer marketing campaigns?
Yes, we have expertise in influencer marketing. We can identify relevant influencers in your industry, establish partnerships, negotiate contracts, and manage influencer campaigns on your behalf. Aadharshila will ensure that the influencers align with your brand values and target audience to maximize the impact of the collaborations.