Brochure Design Company In India
We firmly believe that a brochure is one of the most essential marketing tools for any business; small, medium or large. It is an excellent way to communicate your company's message to your target audience in a concise, visually appealing format

.
.
We believe that a good design can change the world and we're here to help you make that change. We offer a range of services, from branding to marketing collateral, all across India. We want to help you create beautiful and effective visuals that communicate your message loud and clear. We believe in working closely with our clients to understand their needs and create designs that are truly unique to them.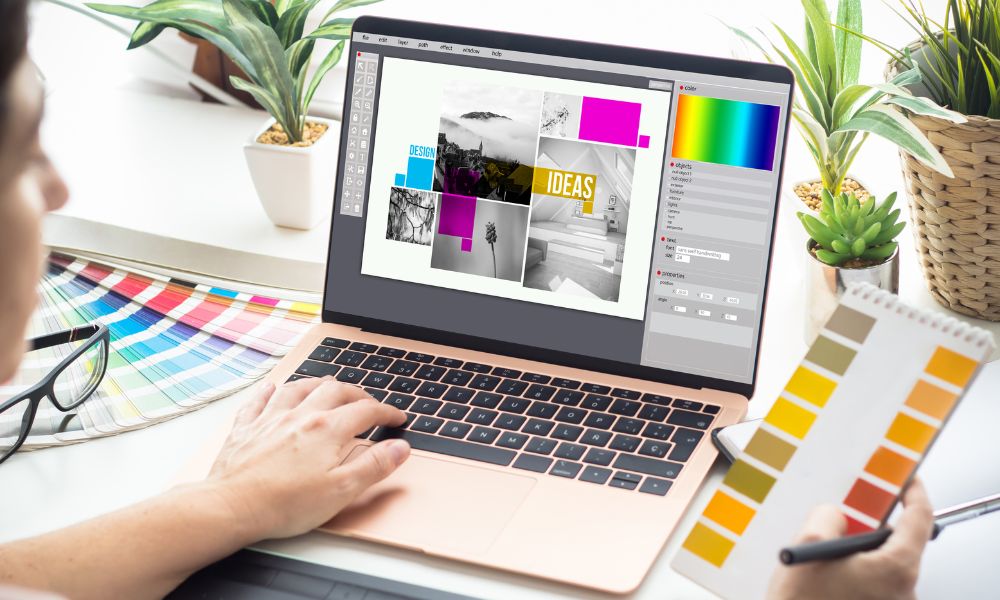 Get Brochure Design Services
Aadharshila Design is a full-service brochure design company in India specializing in creating high-quality, custom-designed marketing collateral for businesses of all sizes. From conception to completion, our team of experienced designers will work closely with you to develop a brochure that accurately reflects your brand identity and marketing message.
Whether you're looking for a trifold brochure, bifold brochure, or other types of the brochure, we can help. We also offer a variety of other design services, including logo design, web design, and more.
If you're interested in learning more about our brochure design services, then contact us today. We'll be happy to provide you with a free quote and consultation.
High-Quality, Custom Brochure Design
Aadharshila has been designing brochures for companies for over 35 years. Our team of highly skilled and creative designers are  is very passionate about creating beautiful brochures that capture the essence of your brand. We offer a variety of brochure design services, from simple to complex, and can create a custom brochure that suits your needs.
Our biggest strength is quality of work, attention to detail, and customer service.We have a long list of happy clients who have been with us for many years. If you're looking for a brochure design company in India with experience, look no further than Aadharshila. 
We're here to help you create a successful marketing campaign that will help your business grow. 
Contact us today to learn more about our services and how we can help you.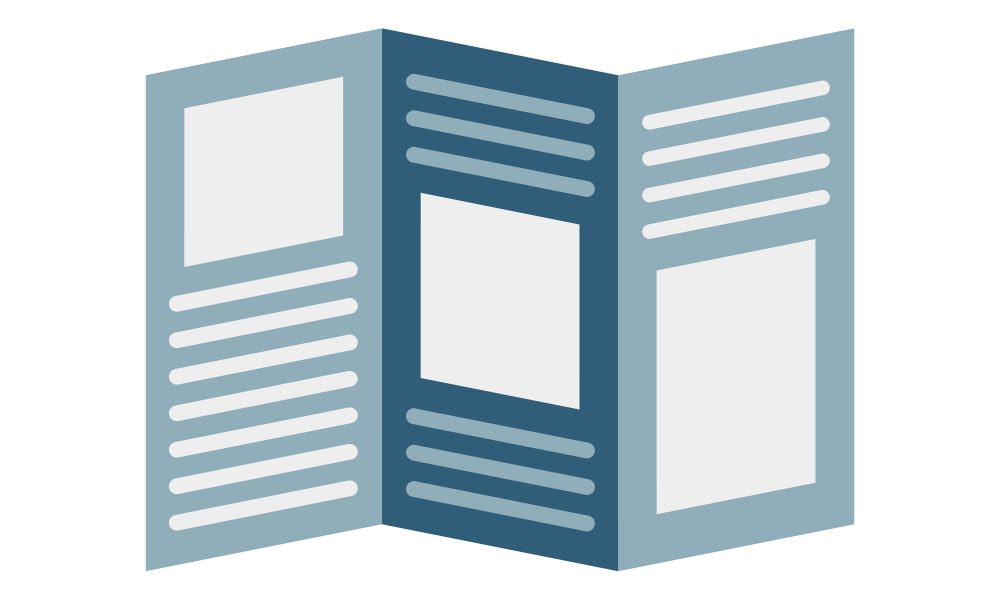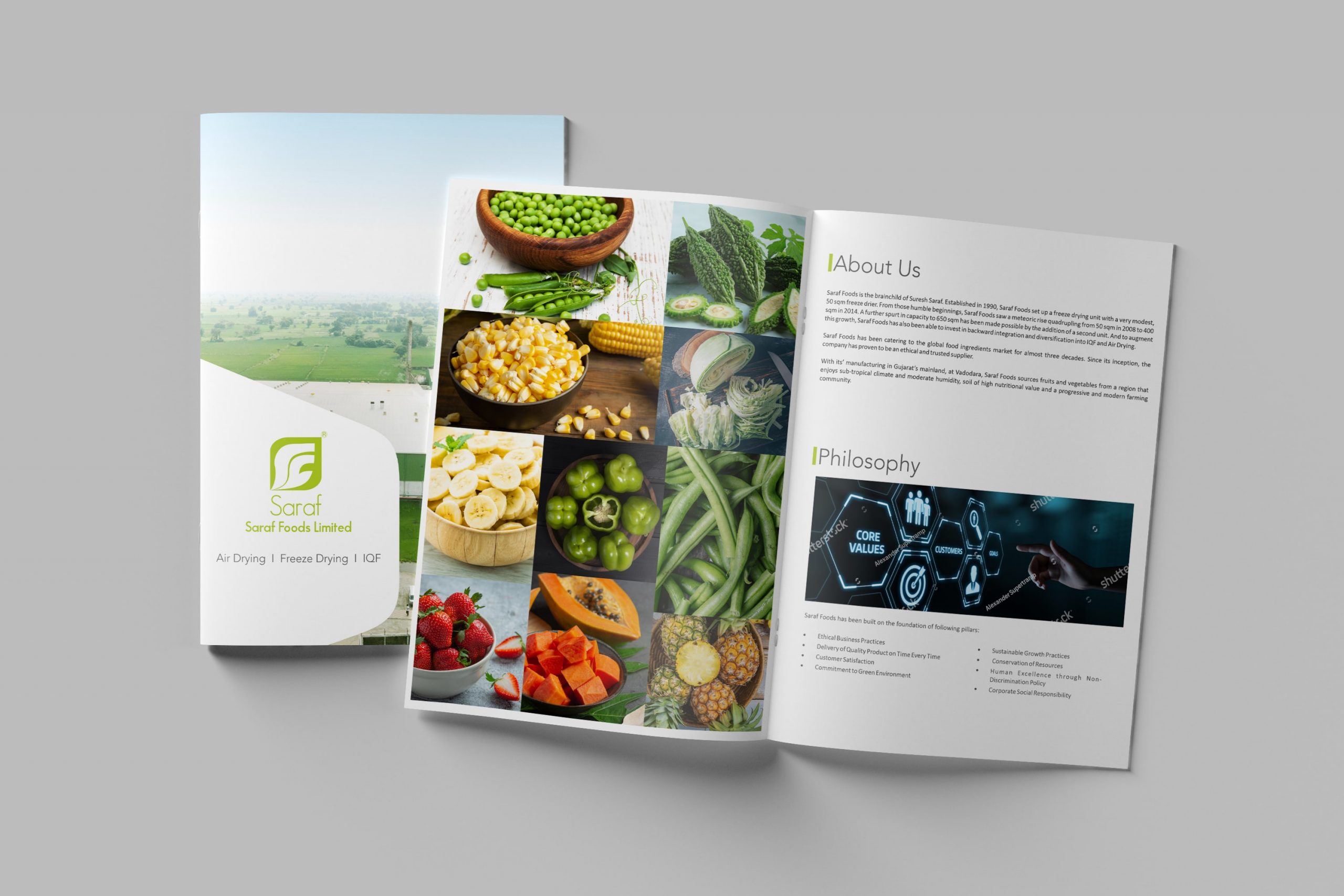 Saraf Foods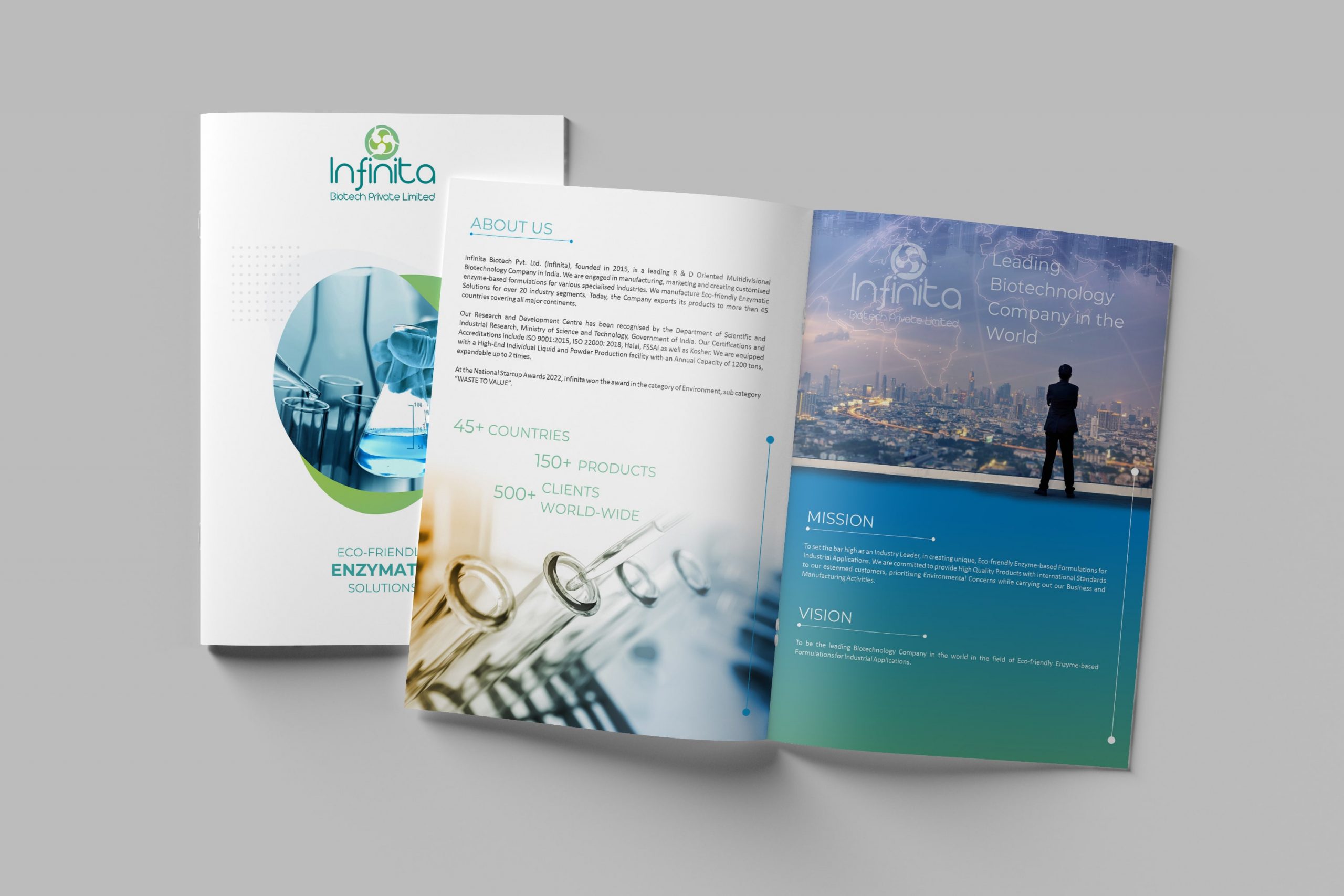 Infinita Biotech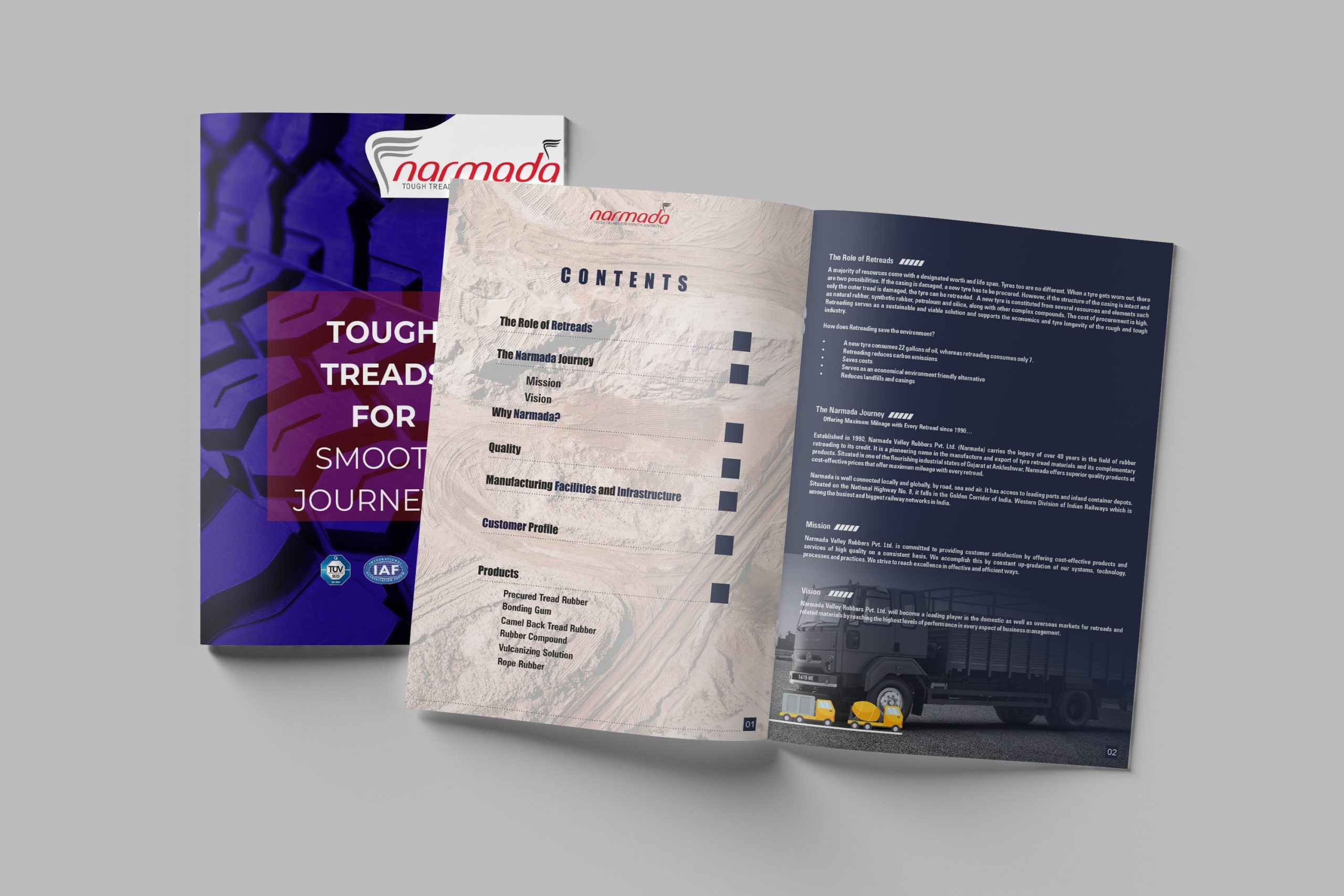 Narmada
1. How do I choose a Brochure Design Company in India?
In order to find the best Brochure Design Company In India, you need to first check the Company's portfolio and experience. Secondly, you must check their industry experience by doing a background check on the Company's social media profile, website, etc. to get to know more about them.
2. What do you charge for your Brochure Design Services?
As a
Graphic Design Company in India
, we offer a wide range of services, from logo design and brochures to branding and print design, etc. Each service can be variable and the prices vary based on the complexity of the project, the type of resources involved, and also the location of the client.
3. How does your Brochure Design Process work?
The Brochure design process is a series of steps that are followed in order to create a good brochure. The steps usually involve a lot of research and thought. As a leading Brochure Design Company in India, we believe a good brochure should be simple but informative. It should be easily understood and remembered. It should represent the Company and its values.
4. What do you charge for consultations?
Aadharshila does not charge for an initial consultation to discuss your idea. We believe in working together and the initial consultation is the first step in getting to know you. Following that, we'll have a professional consultation to determine the specifics of what you require along with the commercials.
5. How long does the brochure designing process usually take?
The duration of the project is determined by the scope of work included in it. During a professional consultation, we will work with you to develop a timeline and an estimated delivery date.
6. What design services do you provide?