Video Production Company in Vadodara
On the camera or off it, your brand is the biggest star in our eyes. And we stop at nothing to get you the adulation you deserve. Here's a peek into some of our work in corporate film production services.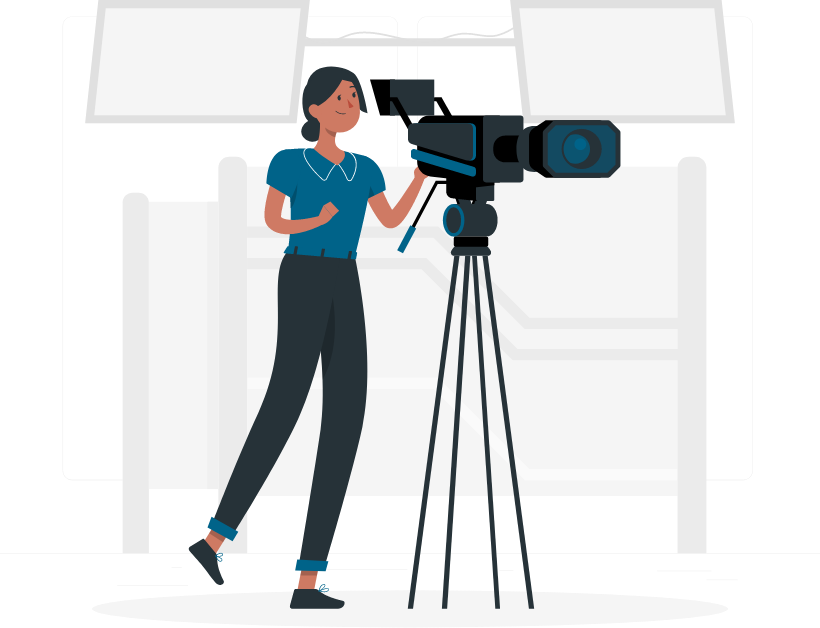 A great marketing or corporate video is extremely engaging and informative to the users. It creates trust and makes the organisation look vibrant. Having videos on your website and social media pages allows the audience to learn more about your organisation interestingly. A video on website also increases the SEO ranking drastically. Our Video Production Company is located in Vadodara and provides film/video production services all over India.
We are specialize in creating fully customized videos or films for companies of all sizes. One of the ways we've achieved this is by crafting videos that actually resonate with the target audience and align with our client's brand. No matter the scope, every project is customized, and we provide the best team/crew for your film or video. We are a professional team with over years of experience in the field of corporate video production services.
1. What is the process of shooting a video with Aadharshila?
The process of shooting a video with Aadharshila, a Video Production Company in Vadodara, begins with a consultation with our team. During this consultation, we will discuss your video goals and objectives, as well as your budget and timelines. Once the treatment and storyboard are approved, we will begin the video production process.
2. What are the requirements for video production?
To create a customized video that will resonate with your target audience and align with your brand, we will need some basic information about your company, your product, and your target market. We will then work with you to create a script that engagingly tells your unique story. We will then pull together all the pieces — filming, editing, motion graphics — to create a one-of-a-kind video that successfully communicates your message.
3. What kinds of videos do you specialize in?
4. How long will it take to produce my video?
The length of time it takes to produce a corporate video will depend on a number of factors, including the size and scope of the project, the number of people involved, the availability of resources, and the complexity of the story being told.
5. In what format will I receive my video files?
Our video production company in India will provide you with video files in the format of your choice. Typically, the most common format options include AVI, MOV, and MP4.