10 Benefits & Advantages of Branding
A good branding strategy is necessary for any business to succeed. This is what differentiates you from the competitors and provides a unique opportunity to present your business favorably. Branding is a complete package for business, be it for a mission statement, marketing, or what you want to convey for making your business enterprise known to others. A good branding strategy enables your business and its products or services to be picked over others and result in customers and clients coming to your business. Let us explore below what are the 10 Advantages of Branding.
1. Standing Above and Apart From The Competition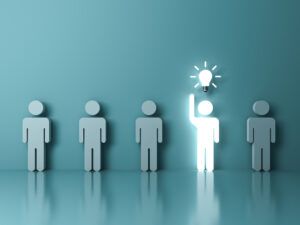 To stand apart from the competition or to appeal to clients and customers, you need to have a strong brand synonymous with your business. The Brand should be consistent with your business values and products. Clients prefer to choose you because they notice your Brand and find value in your products or services instead of your competitors. A good Brand will always make a good first impression.
2. Credibility and Reputation
What are the benefits of Branding? This might be a frequently asked question. A well-established and easily recognizable Brand lends you credibility. This credibility translates into clients and customers choosing your products and services over others. They believe that you have expertise in your field and your products are superior to others.
3. Getting High Value and Remuneration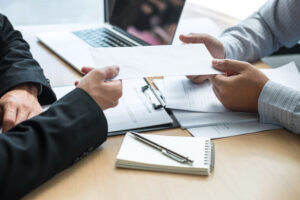 Maybe at the start, you charged less for your products and services to get a foothold in the business. But once you have developed a strong brand, you will be able to charge accordingly, which will lead to an increase in business profitability. Having a strong Brand showcases the high value and top quality of your products and services, which results in clients paying more for the services offered by you. This is one of the advantages of Branding in marketing your products at the price you deserve.
4. Achieving Customer Loyalty 
Branding leads to an increased Company recognition and customer loyalty. If customers identify your Brand, they will favor your business over others. Once they use your products or services and like them, they will form a connection and become loyal customers. Once your business value is apparent to them, their Brand loyalty will be for a lifetime. This is one of the benefits of Branding to customers as they know the value of your products and form a lifelong trust towards your business. 
5. Increase in Business Due to Repeat Customers and Referrals
One of the advantages of Branding in marketing is that it makes a big impression on the customers if your products reflect the same values as your Brand image. If you deliver on this, you will get repeat customers who in turn will recommend your products to their friends, family, and acquaintances alike. It leads to amazing Brand recognition which surpasses even the best and costliest type of marketing. 
6. Branding Leads to Clarity in Business Growth 
Once you have set your Brand in place, continue to be guided by it. Look at the Brand to chart your Business strategy, growth, and for positioning the products and services. Your products and services should be in the league of your Brand and not different from it.
7. Branding Helps in Acquiring the 'Right Set of Customers'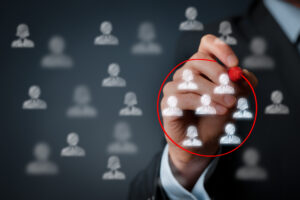 One of the important benefits of Branding to customers is that they identify Brands that share their beliefs. If your Brand accurately portrays your company, you will get the right set of customers and clients. For example, if you have a high-end Jewelry Business and want customers with higher purchasing power, the Branding needs to be consistent with that. You can offer annual maintenance, insurance, proper certifications of precious metals and stones like hallmark or Diamond grade certifications. Small nuances are crucial in business, as your targeted customers will remember and appreciate these gestures.
8. Branding Leads to 'Higher Profits through Higher Savings'
Proper Branding is the most important requisite for a business to succeed. If you are not clear about your Branding goals, it may lead to variations and frequent changes in the Company logo, marketing strategy, message you want to portray, website, and almost everything. This may lead to wastage of time and money which could have been better utilized in growing the business. Client loyalty will also be affected as the clients will not be able to understand what the Brand or Company is all about. Thus, one of the benefits of Branding is that it saves money and increases profit.
9. Branding Instills Confidence in Your Company
A good and effective Branding leads to gaining a client's confidence in your Business. This will not only make you proud but also motivate your team to maintain the efforts put in to achieve this Brand recognition. It leads to increased customer loyalty and business growth, which is one of the most important advantages of Branding.
10. Opportunity for Business Expansion by Launching New Products and Services
A dedicated consumer base and a strong Brand identity makes for an easy transition to other products and services. Since your customers have faith in your Brand, they will readily try your new products and services and even recommend them to others. 
Conclusion
Thus, these are some advantages of Branding. A good branding strategy will lead to business recognition, growth, and long-lasting customer loyalty.

How can we help?
Aadharshila is a premier Graphic Design Company in India, providing comprehensive branding solutions, exceptional video production services, social media marketing services, and PPC management services. With expertise in packaging design, brochure design, and logo design, we are dedicated to delivering top-notch creative solutions that elevate your brand's presence. As a leading Corporate Video Production Company in India, we specialize in producing captivating videos that effectively communicate your message. Additionally, our social media marketing services are designed to enhance your brand's visibility and engagement across various social media platforms. We employ strategic techniques to maximize your online presence and reach your target audience effectively. Furthermore, our PPC management services ensure that your brand receives optimal visibility through paid advertising campaigns. We handle the entire process, from keyword research and ad creation to monitoring and optimization, to ensure the best return on investment for your PPC campaigns. Serving clients across India, including Ahmedabad, Vadodara, and Surat, we take pride in our ability to cater to diverse geographical locations while maintaining the highest standards of quality and customer satisfaction. Partner with Aadharshila today and unlock the full potential of your brand with our exceptional services.