COVID 19 has surely taken a huge toll on the media and entertainment industry. If the data stands corrected, the media industry has particularly suffered losses of millions. The Indian economy was severely crippled during this phase and as we all know, humanity has suffered the worst, possible fate.
But as we all know, humans tend to adapt to conditions imposed upon them and always find a way out. The media and entertainment industry was no exception. The steps may have been a baby, but it was always better than nothing.
With cinema halls that have faced total shutdowns, OTT platforms rose to prominence. Platforms like Netflix and Amazon Prime had witnessed a large number of visitors, and the film producers had realized that OTT platforms are the new cinema halls. We got to watch many blockbuster movies of our favourite heroes while sitting at home, watching it from our tablets or laptops or even television via connecting with it.
Let's learn about how our media and entertainment industry shaped itself during this COVID era:
1. Television:
The COVID era resulted in a massive spike in television viewership and there had been significant negotiation in terms of revised costing between producers and the channel broadcasters.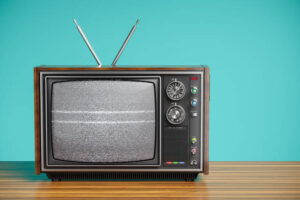 2. Print media:
Unlike television, print media witnessed a near-halt in advertising expenditure. This scenario led to cost-cutting and many people had lost their jobs.
3. Movie halls:
Movie halls had witnessed a downward spiral as well since they were to remain shut amid the pandemic. The shutting of movie halls is directly proportional to the massive spurt in OTT platforms viewership.
4. Animation studios:
Animation studios had witnessed severe losses as well due to the fact that working from home won't provide the creators with access to high-end technology that they use to create quality animations. Some studios had to shut down as well.
So, what will be the long term effects?
Well, we cannot be sure about the aftermath. However, we can safely assume that the following things might happen with respect to the following sectors:
Digital and OTT platforms will continue to dominate the media and entertainment market due to the convenience as well as low cost than that of movie halls. People from rural areas are also witnessing digitalization, and the availability of the internet will surely mean more traffic to the OTT platforms.
Television viewership may fall back to how it was supposed to be, before COVID, and ad revenues will surely recover during 2022.
The newspaper sector will also regain its own share of the market, but that would be achieved only through making changes in cost structures and quality content.
Cinema halls will surely see an increase in revenue since people love to watch movies in cinema halls. However, some part of the traffic will be totally shifted to OTT platforms. The production houses, therefore, must invest wisely.
Animation houses will likely start over again. However, it might be difficult for small houses to start the race again due to the severe impact on their individual economies.
Conclusion:
COVID 19 has surely changed a lot in our market. However, advertising on online platforms has seen a huge spike. People started investing more in graphic design services for their visibility and retaining their market position. It can be easily deduced that digital platforms have now become an indispensable part of our lives, and it's of paramount importance for all advertisers to invest, keeping in mind the same
How can we help?
Aadharshila is a premier Graphic Design Company in India, providing comprehensive branding solutions, exceptional video production services, social media marketing services, and PPC management services. With expertise in packaging design, brochure design, and logo design, we are dedicated to delivering top-notch creative solutions that elevate your brand's presence. As a leading Corporate Video Production Company in India, we specialize in producing captivating videos that effectively communicate your message. Additionally, our social media marketing services are designed to enhance your brand's visibility and engagement across various social media platforms. We employ strategic techniques to maximize your online presence and reach your target audience effectively. Furthermore, our PPC management services ensure that your brand receives optimal visibility through paid advertising campaigns. We handle the entire process, from keyword research and ad creation to monitoring and optimization, to ensure the best return on investment for your PPC campaigns. Serving clients across India, including Ahmedabad, Vadodara, and Surat, we take pride in our ability to cater to diverse geographical locations while maintaining the highest standards of quality and customer satisfaction. Partner with Aadharshila today and unlock the full potential of your brand with our exceptional services.