Celebrate Independence Day A New Way – The Brand Way!
Independence Day in India is a grand event to recall the sacrifices of martyrs and the oppression that our nation went through to achieve Independence. Moreover, this year, India is celebrating 75 years of Independence and has named this grand celebration 'Azadi Ka Amrit Mahotsav'. Therefore, many brands have released their Independence Day ads worth noticing.
1- Tata Tea – #DeshKaKulhad
Tata Tea premium has collaborated with Rare Planet – a startup that encourages and promotes local artists' artwork, to unveil the 'DeshKaKulhad' collection. Unlike typical ads, this Independence Day ad campaign is not a TV ad to boost sales or promote the brand; instead, it displays an outstanding collection of hand-painted kulhads by native artists. The best thing about this campaign is that the money raised will benefit the local artists whose lives have been significantly impacted by the Pandemic.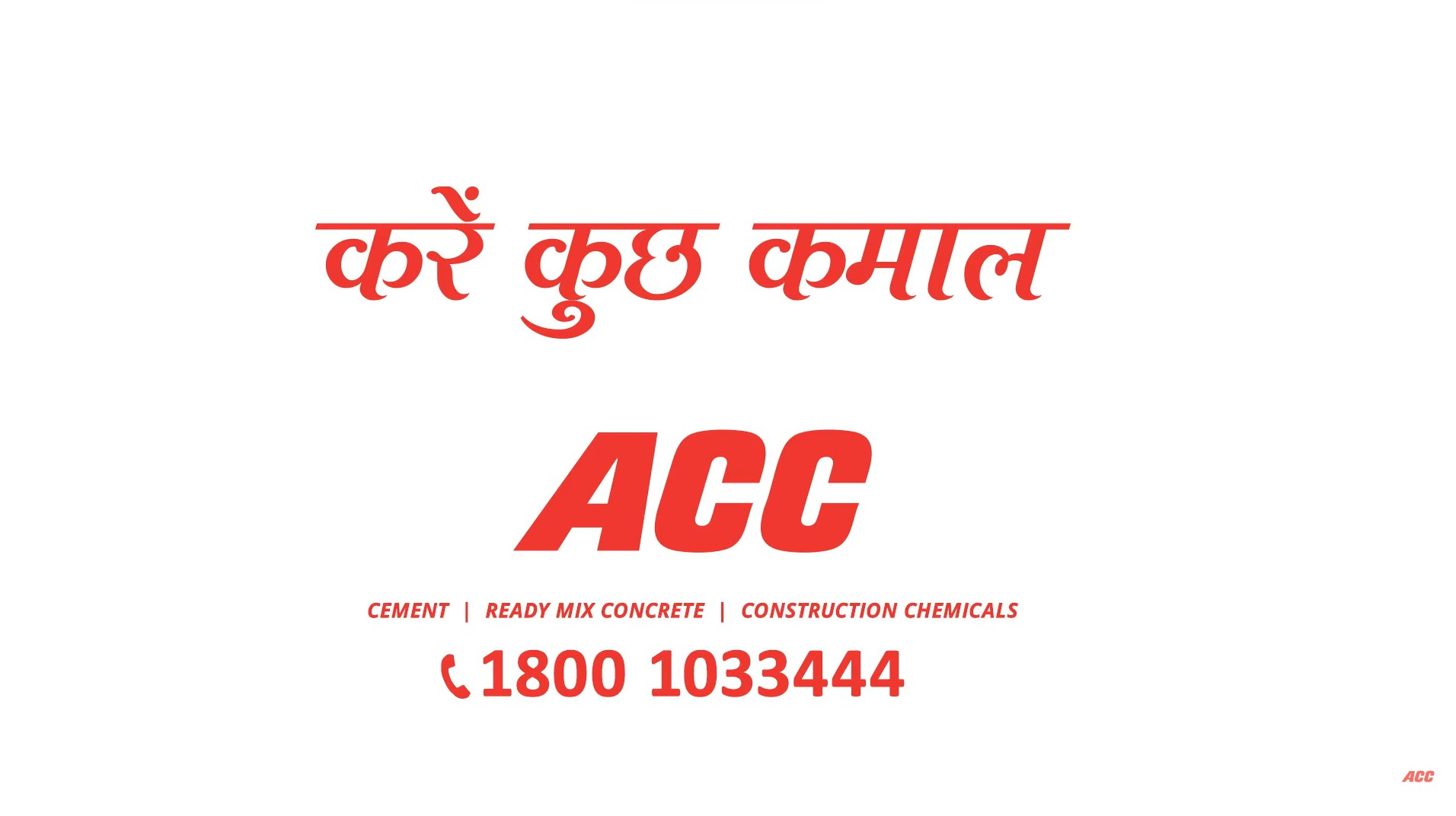 2- ACC – #JabLogKarengeKamaalTabHiToIndiaKaregaKamaal
ACC, India's leading cement brand, has contributed significantly to developing India's infrastructure since 1936. The brand follows the line 'Karein Kuchh Kamal' for motivation, and on this Independence Day, ACC is celebrating the contribution of people who have done remarkable work for the nation. This Independence Day ad series by ACC features different changemakers who have significantly impacted the society. The brand philosophy of ACC is to motivate people to push their limits and do extraordinary things. Therefore, ACC named this campaign 'Jab Log Karenge Kamaal, Tab India Karega Kamaal'.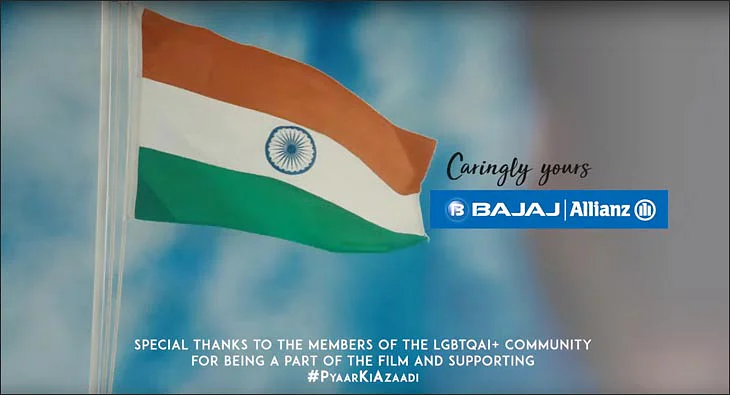 3- Bajaj Allianz – #PyaarKiAzaadi
With its Independence Day ad campaign, Bajaj Allianz has released its version of freedom. The brand is celebrating its Independence from Section 377. Hence, Bajaj Allianz has lent a voice to the LGBTQ community. Bajaj Allianz has conceptualised an Independence Day ad which is effective and something we have never seen before. Thus, the brand is promoting inclusivity in all dimensions. Be it freedom of speech, freedom to practise religious beliefs or freedom to love. What sets this Independence Day ad apart from others is that it features people from the LGBTQ community.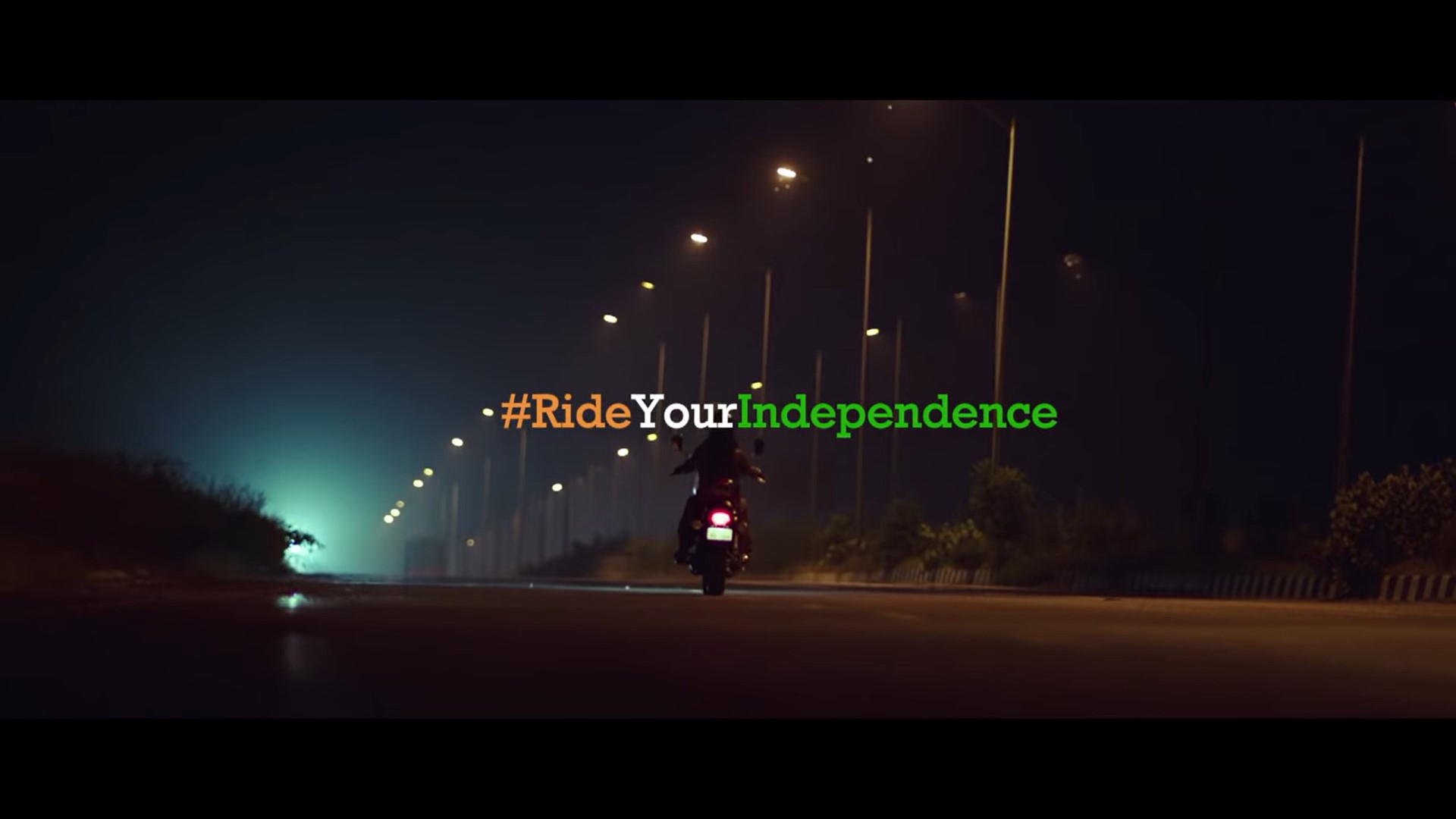 4- Bajaj Avenger – #RideYourIndependence
Bajaj Avenger's Independence Day ad promotes women's freedom and highlights the need for women empowerment. Bajaj Auto was established in November, 1945 and historically associated with the independence movement. Bajaj is one of India's oldest automobile companies and always comes up with out-of-the-box Independence Day Ad campaigns. 'Ride Your Independence' is one of the leading brand campaigns. This Independence Day ad displays a woman riding a bike through the insecure streets in shorts and enjoying the ride.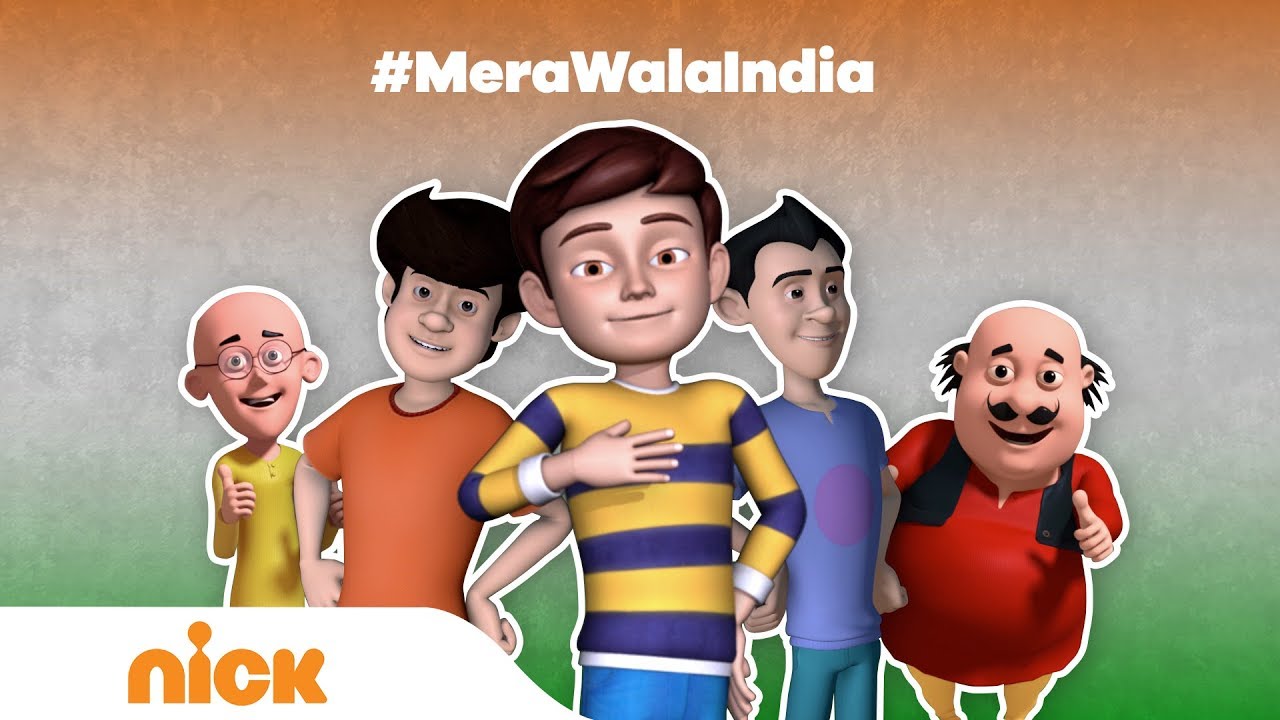 5- Nickelodeon – #MereWalaIndia
Nickelodeon, the kids' entertainment channel, has created its own innovative Independence Day ad, "Mera Wala Bharat". The ad displays an ideal India from a kid's perspective. The channel has held the emotions of a kid and demonstrated what an independent country means for a kid. The campaign 'Mera Wala Bharat' inspires kids to express what's their version of India and take a pledge to move this positive change across society. The ad features the famous cartoon character "Shiva" who leads the reverse march to raise different social issues.
6- MTV Beats – #FreedomBeats
MTV Beats, the music channel, celebrated Independence Day by playing patriotic songs throughout the day. This Independence Day ad campaign was named "Freedom Beats". Initially, the channel made the day special by inviting artists (dancers and choreographers) to create an exclusive music video for its song, 'Khushnaseeb'. The song was broadcast through diverse platforms as one of the highly creative Independence Day social media campaigns. Moreover, MTV's host Akasa presented the signature show Beats Top 10, playing 10 patriotic songs.
7- Hero MotoCorp – #HeroSalutes
#HeroSalutes is a Hero MotoCorp initiative to draw attention to the nation's true heroes from the armed forces, including the Air Force, Navy and Army. This Independence Day ad by Hero MotoCorp inspired people to show respect and honour the soldiers by saluting them. Thus, Hero MotoCorp is extending its sentiments to soldiers and their families because they can't meet their loved ones on different occasions as they are at the nation's service.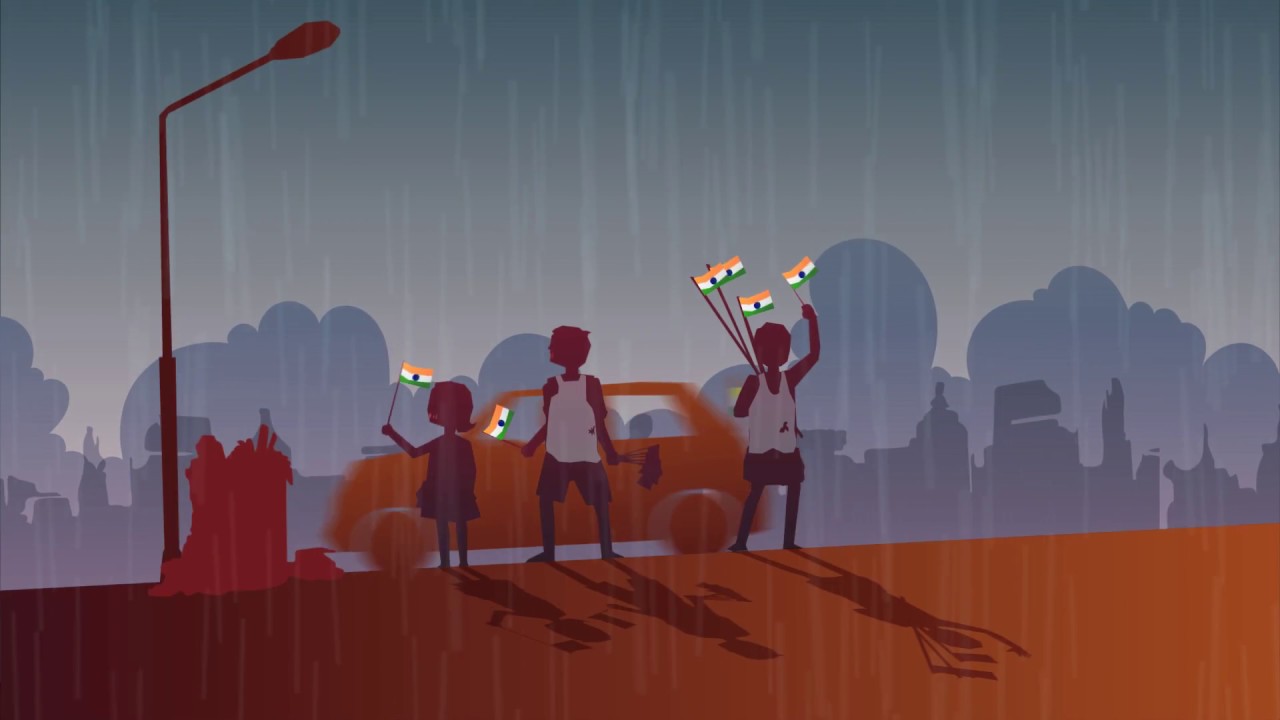 8- Micromax – #SaveTheTiranga
'Save The Tiranga' is a mind-etching Independence Day ad by Micromax, a leading smartphone brand with its roots in India. The ad displayed people who make hand-crafted Tiranga. The tragedy is that they are deprived and belong to underprivileged communities and have to endure numerous challenges. Moreover, the ad shows how people buy Tiranga to show off on national days; the next day, the national flag is found lying here and there. This shows how we disrespect our national flag just because of carelessness and Independence Day is the best occasion to address it. This is one of the most creative Independence Day social media campaigns to drive a change among the people.
Takeaway
Thinking about how you can turn Independence Day into an opportunity to market your brand or business? Let Aadharshila help you with your branding needs. We are a reputable Brand Solutions Company based in Vadodara, Gujarat and offer a range of branding solutions to businesses of all sizes. If you wish to create an ad to engage your existing customers and prospects during a special occasion, you can count on us. We specialise in creating corporate films, motivational films, documentaries, commercial videos, animated films and much more related to film production. Our audio-visual branding solutions will help your brand to establish a solid image on diverse digital media platforms.
How can we help?
Aadharshila is a premier Graphic Design Company in India, providing comprehensive branding solutions, exceptional video production services, social media marketing services, and PPC management services. With expertise in packaging design, brochure design, and logo design, we are dedicated to delivering top-notch creative solutions that elevate your brand's presence. As a leading Corporate Video Production Company in India, we specialize in producing captivating videos that effectively communicate your message. Additionally, our social media marketing services are designed to enhance your brand's visibility and engagement across various social media platforms. We employ strategic techniques to maximize your online presence and reach your target audience effectively. Furthermore, our PPC management services ensure that your brand receives optimal visibility through paid advertising campaigns. We handle the entire process, from keyword research and ad creation to monitoring and optimization, to ensure the best return on investment for your PPC campaigns. Serving clients across India, including Ahmedabad, Vadodara, and Surat, we take pride in our ability to cater to diverse geographical locations while maintaining the highest standards of quality and customer satisfaction. Partner with Aadharshila today and unlock the full potential of your brand with our exceptional services.