Powerful Logos Speak Directly To Your Market – Anonymous 
The statement is true if we talk about famous brands and their logos, for instance, Apple, Starbucks, McDonald's, Coca-Cola, Nike, etc. These remarkable brands have created a significant and intact place in the market and have become giants in their field. Do you know why? Because of their LOGOs. All these companies' logos are unique, iconic, and memorable. Their logos fulfil the aim of endorsing their products and services in the market, which includes
Identifies a brand

Makes it stand out 

Drives customers' interest and sales 
Everyone knows the importance of logos, but you know, designing company logo ain't easy. From selecting the right colours to the perfect image, there is much to consider when creating a brand logo into a single emblem. In this write-up, we have curated a list of the top 10 Questions To Ask When Designing A Logo to your  designer or client when creating a business logo design. 
Thinking About Your Business Logo Design? These Are Questions To Ask When Designing A Logo
Want to know what type of logo to create or which colour to go with? Well, all the listed logo design questions to ask when designing a logo  will help clear all your doubts. Just check them below. 
1 What Are The Types Of Logos Available Out There?
According to Alina Wheeler, Author Of Designing Brand Identity, there are four types of logos, including:
Wordmark – A freestanding word or multi-letter abbreviation grouping consisting of a logo like eBay, Google, IBM, etc. 
Letterform – A logo comprises a single letter such as Honda, Uber, McDonald's Beat, etc.
Abstract – Logos that don't represent anything but are recognisable similar to abstract art; the famous example is Nike. 
Pictorial – A logo is an illustrative symbol of recognisable items. Logo of Twitter, Starbucks, and Playboy to name a few.  
You can go with any type of logo for your business logo design. 
2 Which Logo Type Will Suit Your Business?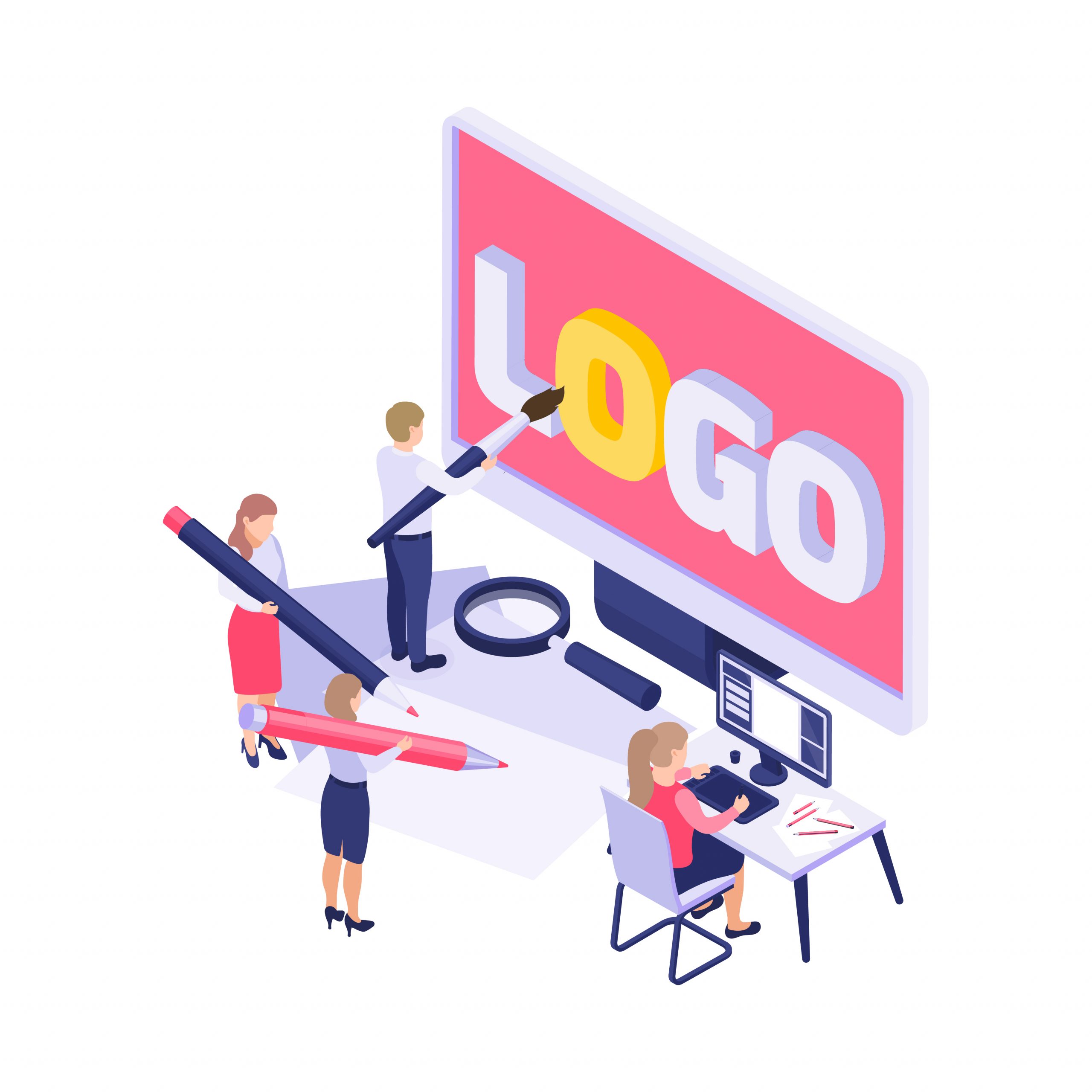 Well, there is no particular type of logo that can work for everyone; instead, Wheeler says, "the logo that fits your brand best depends a lot on your name and what you provide and make." Let's understand with an example. If you have a company like eBay (a multinational e-commerce company), a wordmark logo will best fit your brand. It is because short logos help people remember your brand more than those abstract logos. So, ensure your brand logo is straightforward and reflects your brand personality. 
3 Determine The Key Points Of Your Logo
Colour, shape, and design are the key points to consider when designing a company logo. Your brand logo should offer an immediate sense of what your company is all about. It simply means when people look at the logo, it should give a feel of your brand's uniqueness. You can ask your designer which colour, design, and shape your brand logo should look like. 
4 Which Colour Palette Fits The Business Image?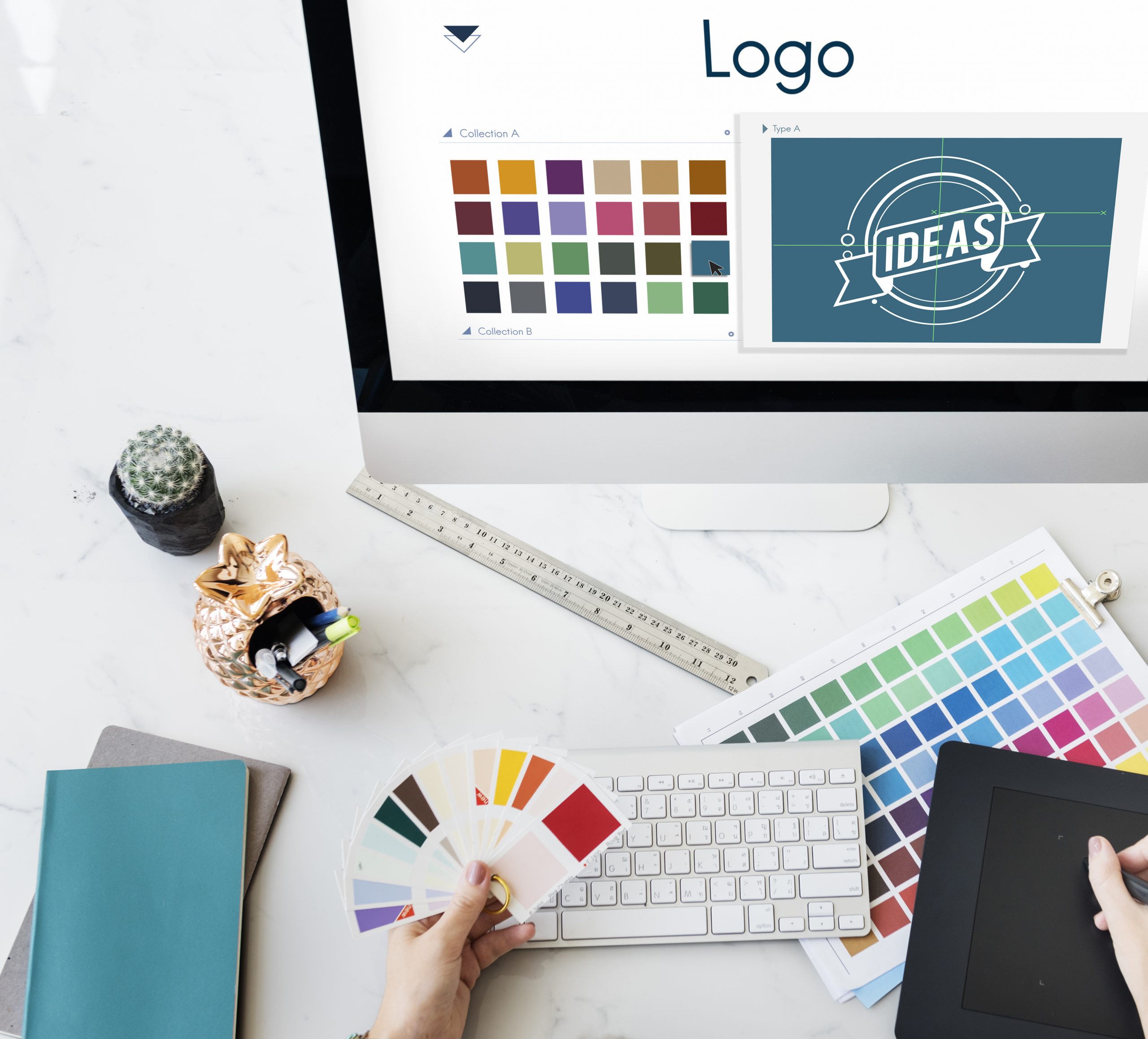 Colour plays an imperative role in designing company logo, and it is the colour  that sets you apart from others in the market. It is true because Wheeler says, 'it's paramount to choose a colour that your biggest competitor doesn't use in their logo.' You must know that colours also reflect the psychological traits of humans, like yellow, which represents energy, freshness, and happiness, and Red represents boldness, power, etc.  So, choose the right colour. 
5 What Is The Role Of Fonts?
Like colours, fonts also play a significant role in creating business logo design. You should know that fonts also convey and inspire various types of emotions; besides, different types of fonts work for different business types; for instance, a logo for a legal firm should convey honorability, justice, and strength – therefore, the font style should be straightforward and bold. On the contrary, a candy shop might go with a whimsical font to convey sweetness, fun, and youth. 
6 See If You Need An Expert For Your Business Logo Design
Getting your business logo designed by a professional graphic designer should be your priority because the professional knows how to create a catchy and appealing logo. An expert graphic designer knows what all things are required for designing a company logo. So, convey your preferences and requirements to them for creating your desired logo. 
7 Set The Price That Fits The Budget
Cost is one of the major logo Design questions to ask when designing logo. Price differs from firm to firm, which depends upon the experience of the company, your requirements, etc. For creating an affordable and breathtaking logo, connect with Aadharshila today. 
8 Ask About The Logo Position
After getting your logo designed, you would be perplexed about where to display it, right? Ask your designer which places would be suitable to exhibit your brand logo. According to Wheeler, 'online, weave your logo into your website, digital ad campaigns, and on social media sites.' Whereas offline, put the logo on the shop's front door, business card, product packaging, etc. 
9 Inquire About The Critical Mistakes To Avoid
Do you know what the worst mistake people make while designing a company logo? They end up designing company logo similar to their competitors. So, before creating your logo, pay attention to your logo size, colour, etc., which should make you UNIQUE. Also, ask about other crucial mistakes to avoid while designing a company logo. 
10 Will Your Logo Need A Redesigning In The Next 10 Years?
Last but not least, you can ask a graphic designer whether your logo needs redesigning in the next ten years. According to Wheeler, 'most logos need some touching up after a decade or so,  to avoid growing stale.' 
Looking for Logo Design Company in India ? Aadharshila is a premier Graphic Design Company in India, providing comprehensive branding solutions, exceptional video production services, social media marketing services, and PPC management services. With expertise in packaging design, brochure design, and logo design, we are dedicated to delivering top-notch creative solutions that elevate your brand's presence. As a leading Corporate Video Production Company in India, we specialize in producing captivating videos that effectively communicate your message. Additionally, our social media marketing services are designed to enhance your brand's visibility and engagement across various social media platforms. We employ strategic techniques to maximize your online presence and reach your target audience effectively. Furthermore, our PPC management services ensure that your brand receives optimal visibility through paid advertising campaigns. We handle the entire process, from keyword research and ad creation to monitoring and optimization, to ensure the best return on investment for your PPC campaigns. Serving clients across India, including Ahmedabad, Vadodara, and Surat, we take pride in our ability to cater to diverse geographical locations while maintaining the highest standards of quality and customer satisfaction. Partner with Aadharshila today and unlock the full potential of your brand with our exceptional services.
Powerful Logos Speak Directly To Your Market – Anonymous 
The statement is true if we talk about famous brands and their logos, for instance, Apple, Starbucks, McDonald's, Coca-Cola, Nike, etc. These remarkable brands have created a significant and intact place in the market and have become giants in their field. Do you know why? Because of their LOGOs. All these companies' logos are unique, iconic, and memorable. Their logos fulfil the aim of endorsing their products and services in the market, which includes
Identifies a brand

Makes it stand out 

Drives customers' interest and sales 
Everyone knows the importance of logos, but you know, designing company logo ain't easy. From selecting the right colours to the perfect image, there is much to consider when creating a brand logo into a single emblem. In this write-up, we have curated a list of the top 10 logo Design Questions to ask a designer or client when creating a business logo design.