Raksha Bandhan signifies the eternal bond shared between a brother and sister. It is an occasion that brands see as an opportunity to establish an emotional connection with the audience. Every year, numerous brands across categories come up with innovative and emotive Raksha Bandhan campaigns to celebrate the sibling bond. Brands utilise ways of engaging storytelling to ensure that a broad base of the audience can connect with the campaign.
Unique Ad Campaigns Celebrating Raksha Bandhan
When Raksha Bandhan knocks on the door, brands and businesses innovatively create engagement videos and ad campaigns to boost their sales and establish their brand reputation. Some popular and much loved Raksha Bandhan campaigns are discussed below.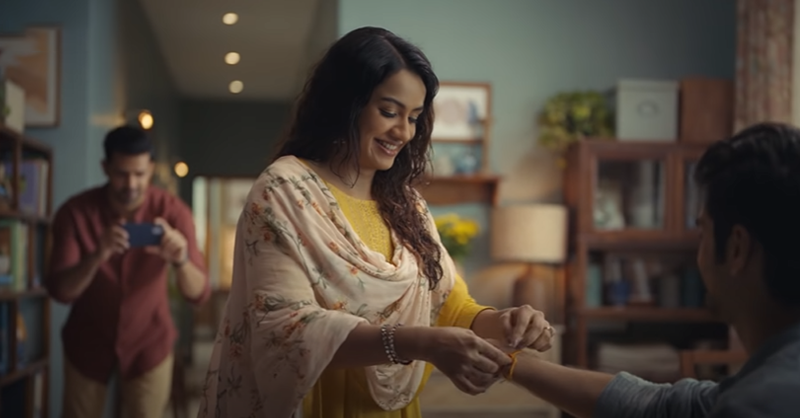 1. Amazon – #DeliverTheLove
Raksha Bandhan isn't just about gifting precious items or hampers to siblings. It is about conveying the message of how much we love and care for our siblings. At times, it is also about the messenger rather than the message. Amazon created a campaign video representing the same, while displaying how a brother can go to any length to see his sister's smile. They named this digital video #DeliverTheLove.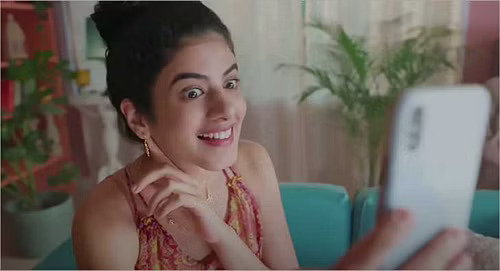 2. Melorra – #CloserWithMelorra
The love between brothers and sisters stays intact at every stage of life. Melorra released its Raksha Bandhan campaign video emphasising the ageless sibling bond. The nostalgic video not only rekindles the merriment between siblings, but also displays that distance cannot reduce the delight of festivity and joy of exchanging gifts on Raksha Bandhan. The core of the campaign is that Melorra is coming up with more than 17,000 lightweight and trendy gold jewellery choices that can be delivered throughout India and abroad.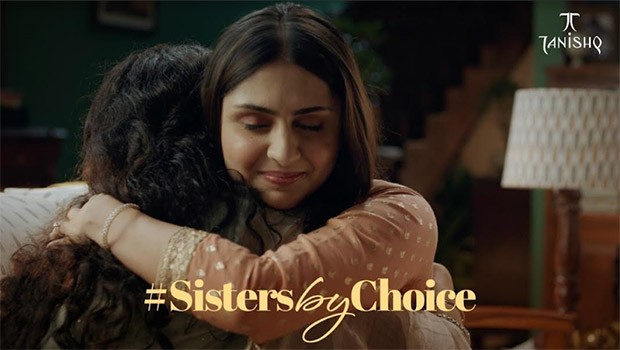 3. Tanishq – #SistersByChoice
#SistersByChoice, Tanishq's digital campaign video, illustrates how the endearing bond between the sister and sister-in-law strengthens over time. The video displays that the relationship of the sister-in-law and sister has evolved from in-laws to #SistersByChoice. Traditionally, sisters tie 'Lumba Rakhi' to their sisters-in-law as a symbol of love and care on the occasion of Raksha Bandhan. This ad beautifully displays the evolving dynamics of their bond and how a sister-in-law is not only the better half of her brother but also a partner in crime for a sister.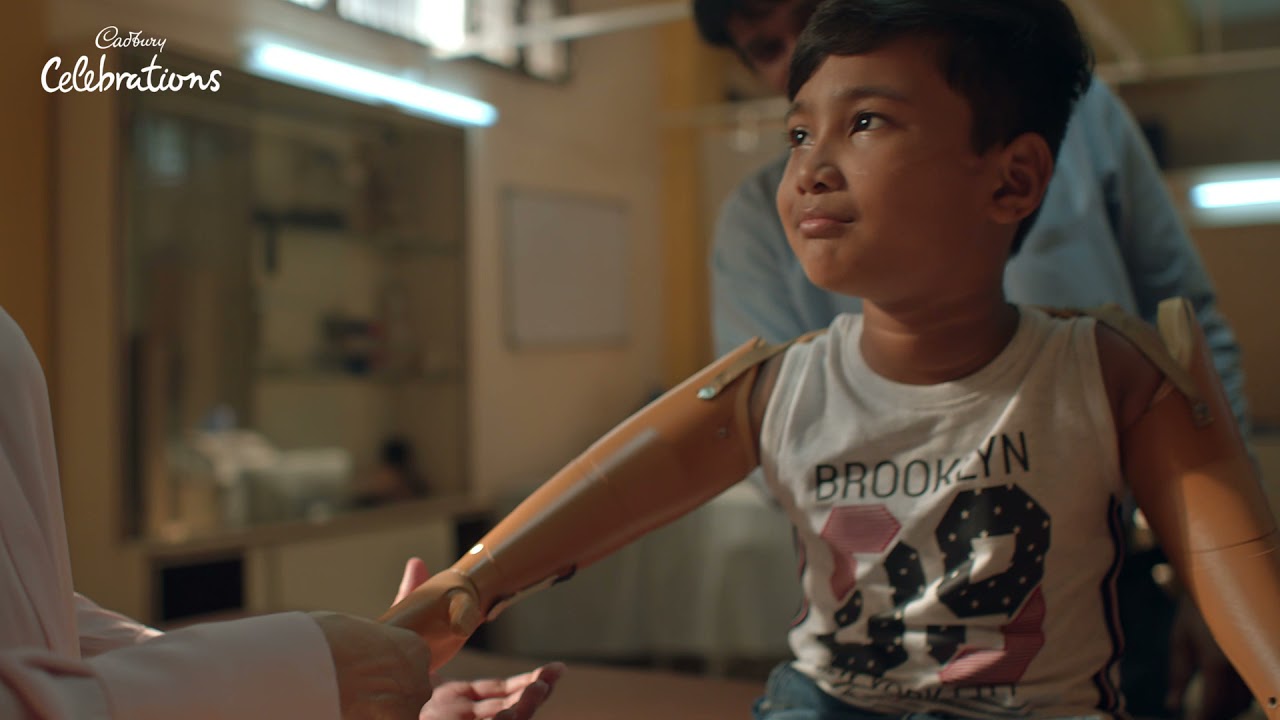 4. Cadbury – #MyFirstRakhi
Cadbury has gone out-of-the-box to create a heart-warming campaign to help physically disabled children feel the touch of Rakhi in their hands. Cadbury Celebrations partnered with Social Hardware, an organisation that works to provide disabled people with assistive devices. This Raksha Bandhan campaign video recommends a low-cost prosthetic hand, equipped with flex sensors and a vibration motor that allows feeling the touch of almost everything. The leading confectionery brand has determined to distribute this sensor-based prosthetic arm to enable brothers to have the feel of touch of Rakhi thread, which they have been missing for a long time.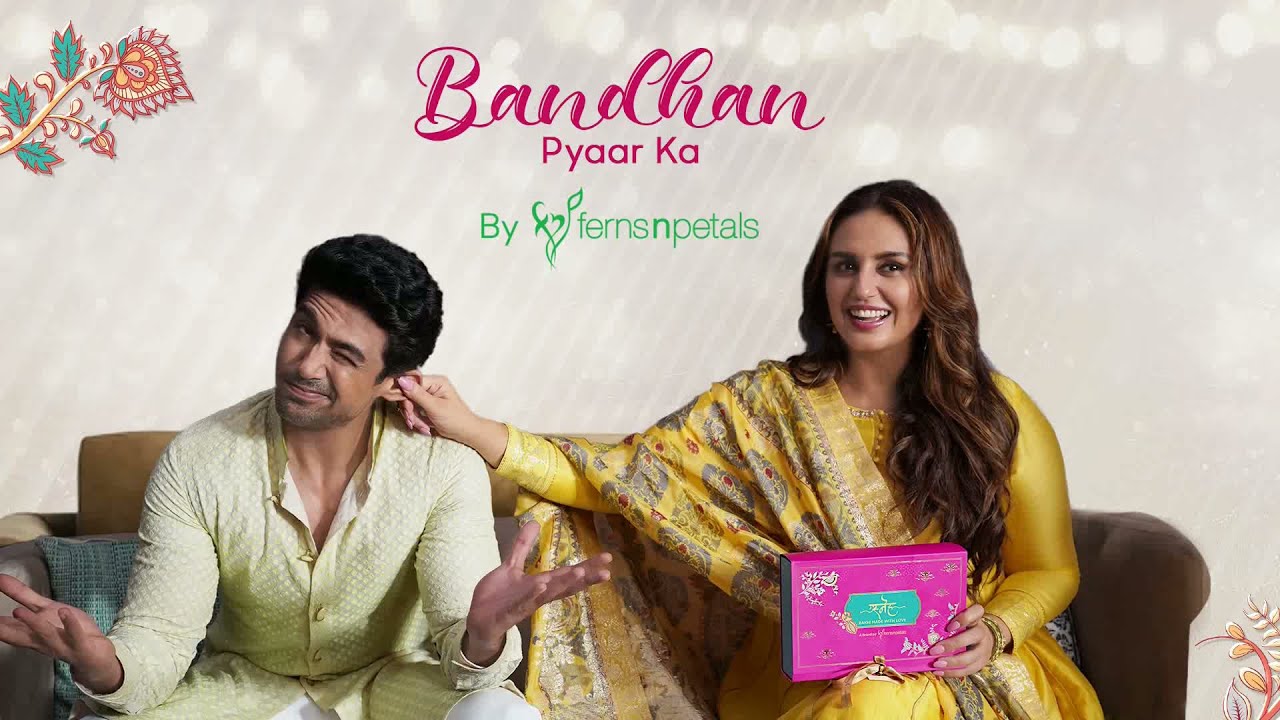 5. Ferns N Petals – #BandhanPyarKa
Conceptualised by its creative team, Ferns N Petals has unveiled its digital campaign #BandhanPyarKa considering the festivity of Raksha Bandhan. The video features well-known sibling actors in the B-town, Huma Qureshi and Saqib Saleem, and their sibling bond to illustrate how a family relishes Raksha Bandhan in a playful spirit and little rarity that brother and sisters share.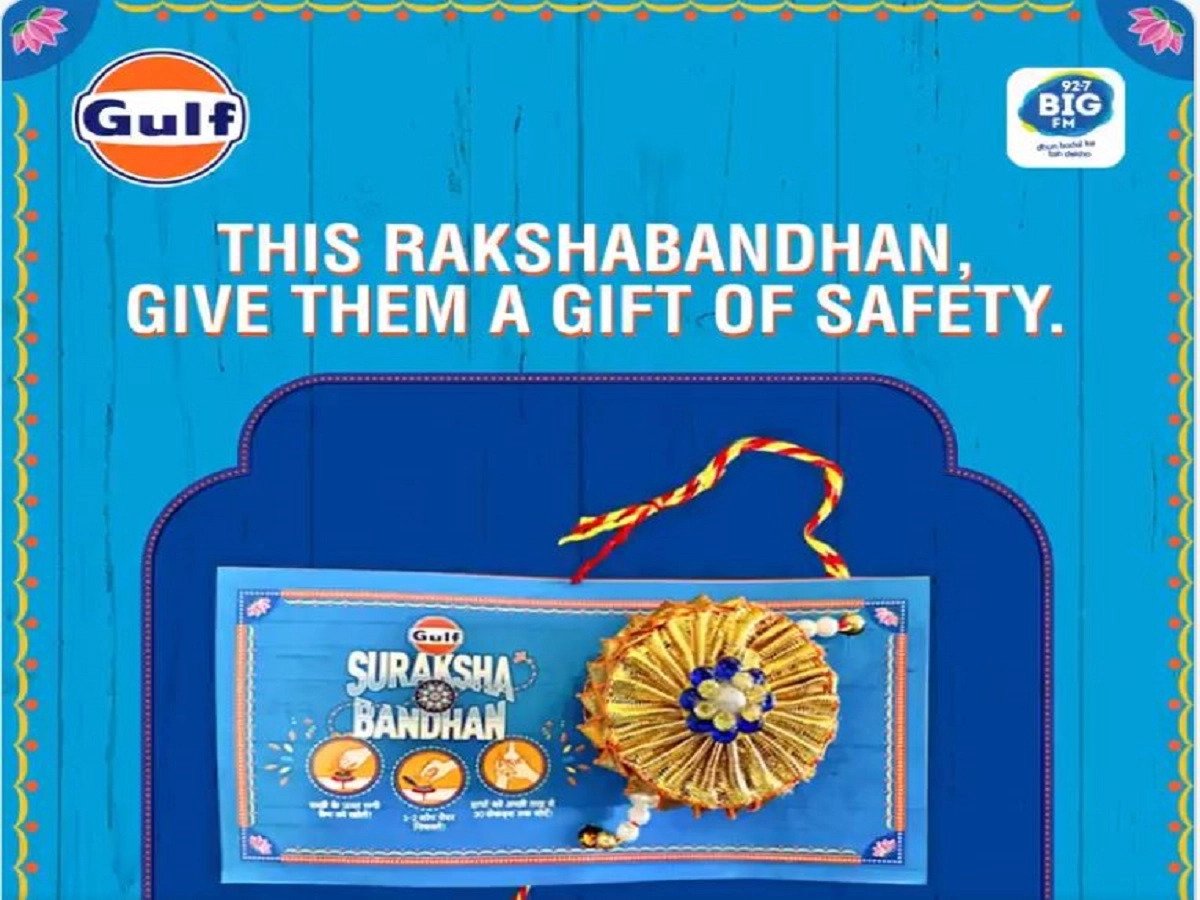 6. Gulf Oil – #SurakshaBandhan
India's leading vehicle engine lubricant brand, Gulf Oil, launched a digital video as a part of its Superfleet, Surakha Bandhan campaign to value the heavy transport vehicle drivers who are the power behind the smooth supply of essentials across the country. The video is based on the theme of Raksha Bandhan and displays how our close ones need to change their perspective. The video portrays the selfless work of a truck driver and the beautiful sibling bond between him and his sister.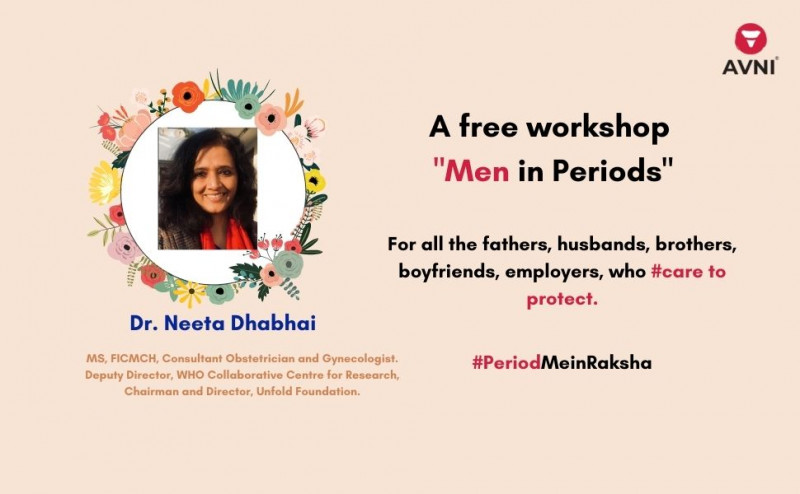 7. Avni – #PeriodMeRakhi
Avni, a menstrual health startup, has come up with a new awareness campaign named #PeriodMeRakhi on Raksha Bandhan. This Raksha Bandhan campaign encourages people to overcome the taboo of menstruation and inspires them to normalise the conversations around the menstrual cycle. The campaign mainly focuses on men and triggers them to understand the concept and practices of menstruation so that they can provide the right support to women around them.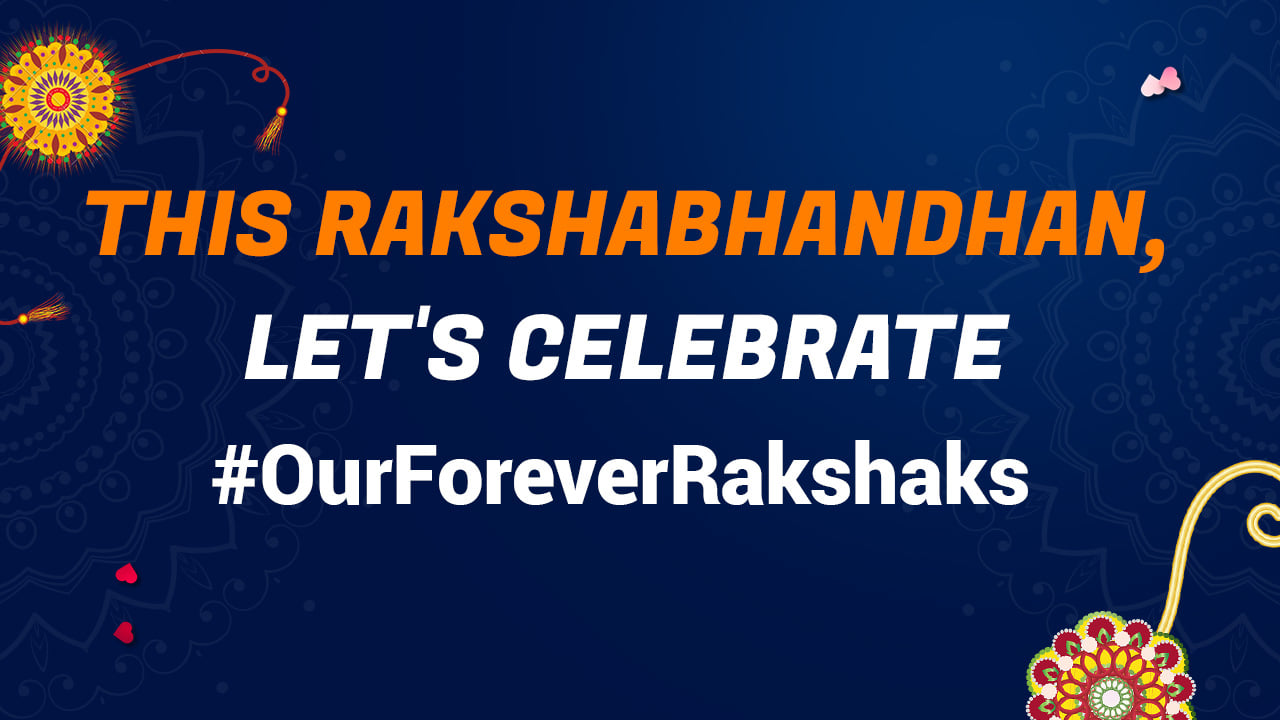 8. CashKaro – #OurForeverRakshaks
CashKaro has utilised the festivity of Raksha Bandhan to value and appreciate the contribution of frontline workers through its Raksha Bandhan campaign video. The Raksha Bandhan campaign of CashKaro inspires sisters to tie rakhis to front-line workers who safeguard our lives in different ways. Through this campaign, CashKaro invites its users to take part in a contest in which they have to upload a similar video on Instagram. Under #OurForeverRakshaks campaign, five random winners would get Amazon gift cards.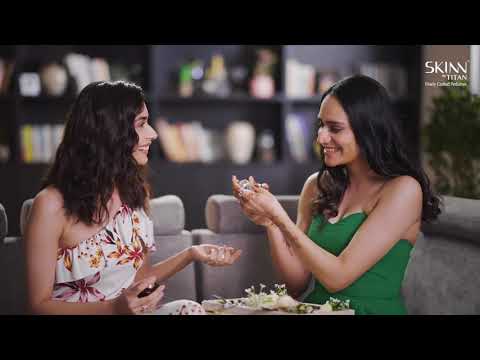 9. Skinn – #BestSaidWithSkinn
Skinn by Titan, a fragrance brand, has released a digital video as a part of their campaign #BestSaidWithSkinn. The video is conceptualised by the advertising giant Ogilvy South and features Manushi Chillar, Miss World 2017 pageant, and her sisters. In this video, Manushi and her sisters are recalling the unforgettable moments they shared together. As an engagement-boosting activity, the brand also declared a giveaway where people are invited to share their memorable stories with siblings on Skinn's Instagram account.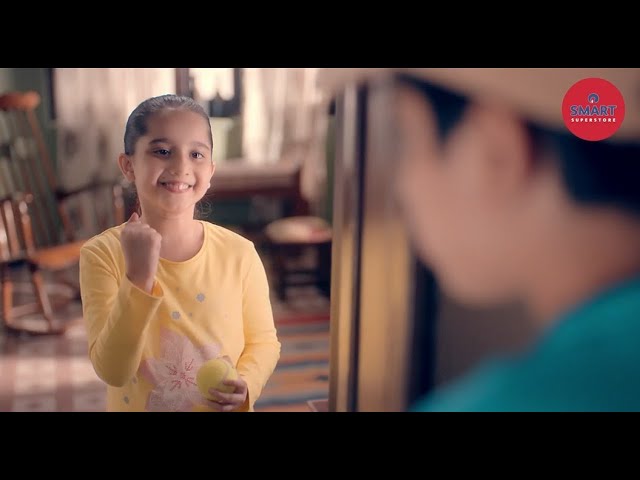 10. Reliance Smart Digital
Reliance's retail store chain, SMART superstore, has introduced its campaign #SMARTRakhi to celebrate the blessings of the bitter-sweet sibling bond. Largely, we all have seen traditional Rakhi gifts like chocolates and sweets. Reliance SMART stores have brought the exciting aspect of siblings' love and promote non-traditional gifting to convey the love and affection we have for our siblings.
The above-mentioned Rakha Bandhan campaigns are instances of how different leading brands have utilised the siblings' love and festivity of Raksha Bandhan to create innovative video campaigns to promote their brand and boost engagement. If you want to promote your brand through innovative and out-of-the-box advertising campaigns, you can count on, Aadharshila a premier Graphic Design Company in India, providing comprehensive branding solutions, exceptional video production services, social media marketing services, and PPC management services. With expertise in packaging design, brochure design, and logo design, we are dedicated to delivering top-notch creative solutions that elevate your brand's presence. As a leading Corporate Video Production Company in India, we specialize in producing captivating videos that effectively communicate your message. Additionally, our social media marketing services are designed to enhance your brand's visibility and engagement across various social media platforms. We employ strategic techniques to maximize your online presence and reach your target audience effectively. Furthermore, our PPC management services ensure that your brand receives optimal visibility through paid advertising campaigns. We handle the entire process, from keyword research and ad creation to monitoring and optimization, to ensure the best return on investment for your PPC campaigns. Serving clients across India, including Ahmedabad, Vadodara, and Surat, we take pride in our ability to cater to diverse geographical locations while maintaining the highest standards of quality and customer satisfaction. Partner with Aadharshila today and unlock the full potential of your brand with our exceptional services.