Marketing tops the list when it comes to promoting a brand. However, there are times when a brand or a product fails to get traction despite the best efforts. In that case, there are two options available to the company, either ditch the product and cover your losses or reinvent the strategy. Honestly, if the product was not good enough, the company wouldn't have gone ahead and invested money in marketing and promoting the goods. So, the solution is to rebrand the product in a way that resonates more with what the brand and product signify. Understanding the basics is important if you wish to succeed. Read along to know what rebranding is and how it has changed the face (and fortunes) of various companies.
What is Rebranding?
Rebranding is a marketing strategy that helps change a company's image. This can be done by changing the logo, symbol, name, design, etc. However, there is more to rebranding than the superficial stuff marketing companies show. While the features of let's say an automobile keep changing for the better, the brand logo does not. Rebranding is concerned with changing the perception of the public regarding the company's image in people's minds, specifically as and when their lifestyle requirements change.
Changing the company's identity also becomes important if you wish to avoid a bad image or alter people's perceptions about your company. Rebranding offers to create a new brand image and let it be recognized in the consumer's mind regarding your company or product. It also helps you gain new investors, widens your prospects, reduces competition, and attracts more consumers among other benefits. It's quite essential to understand the concept of branding when it comes to re-branding.
When do You Need Rebranding?
Rebranding may be required when your priorities or your location change or in the case of mergers and acquisitions. While companies evolve and grow, there is a need to make fresh changes to the brand. The most common reasons for rebranding include:
a. The company's philosophies have changed and the previous brand image (including, but not restricted to the logo) no longer conveys the same. Most companies grow and expand to include other areas which may not be similar to the original product. Rebranding becomes essential in this case unless you have opted for a generic, all-encompassing name.
b. You plan to expand your business and cater to a newer audience. In that case, your business name, logo, etc. might limit your scope. While expanding your brand to newer territories, a change in your brand name can be extremely profitable. When Pabst Blue Ribbon planned on expanding in the Chinese market, it rebranded itself as Pabst Blue Ribbon 1844. The rebranding helped it in sounding more dignified and thereby justifying the price.
c. The way you were marketing your brand has not been as successful as you would have expected and a change in branding strategy might turn the table. While during the initial years, the logo, color scheme, and brand name might have worked, with changing times, the same has dragged the business down. The failure to evolve might be a death knell for the company and therefore should be avoided. You need to rebrand to stay relevant to keep up with the changing times.
d. Your brand image has attracted negative publicity and that has restricted your business prospects. Rebranding can work wonders in that case.
e. When you wish to separate your brand from its competitors. This is usually the case with start-ups. Not realizing the potential of the company, most start-ups opt for a generic logo that is unable to build brand loyalty with customers. Even Google and Accenture started with names that would have been difficult to get iconic with.
f. When a merger of two companies happens, you need to rebrand the new joint venture with a brand-new logo. Similarly, acquisitions too might require you to rebrand. The Vodafone Idea merger led to a rebranding situation, with the Vi brand coming in to replace the outgoing individual brands.
g. A change in your market position or target audience can also require you to rebrand yourself. Even big brands like Calvin Klein rebranded themselves to target fresher and younger customers. They introduced a new line of products that are preferred by the youth and their marketing strategies included using the latest social media trends.
Steps to Take While Rebranding
If you have concluded that rebranding is the solution to increase your brand's value, then here are the steps you need to take –
1. Before rebranding, you should be clear about the mission, vision, and values you wish to associate with your company. Once you have decided these, you can work on setting the tone and message for your company's brand.
2. Starting with a clean slate is easier said than done. Most companies cannot afford to scrap their existing branding and often opt for partial rebranding. In that case, retain what is best for your brand and change only what is necessary. This is important to cash in on the existing brand value while introducing a new and revamped version of your product.
3. If you wish to rebrand, it is important to research the market to know your target audience. The rebranding strategy should be based on what the target audience desires, what is the existing trend in the market, and your competition.
4. Rebuild your brand by changing your logo, brand colors, font type, and style, etc. Ensure that you are in tune with your marketing team as a concentrated team effort is likely to get you better results.
Since the internet offers a huge selling market, you would also require a business website revamp. Apart from this, you would also require business cards, product packaging, and associated graphics.
Instances When Rebranding Saved the Day
Several companies which had excellent products were unable to succeed when they were launched. Some of them became stagnant in their growth, while others had to reinvent strategy after a demerger or merger. However, when they rebranded themselves, not only did they redeem themselves in the target audience's eyes, but also changed their fortunes. Let us take a look at some of the successful rebranding stories.
1. Chobani 
The Greek yogurt company's fortunes changed when it rebranded itself to stand apart from its competitors. Instead of offering their Greek yogurt in similar plastic cups with tin foils and studio photos of fruits, they created a softer, gentler aesthetic design by opting for a watercolor painting of fruits with a friendly serif font. This made the brand more approachable thereby increasing its market share and profit margin.
2. Britannia Industries
With the distinct identity of their various products, increasing local competition, and unclear brand identity, Britannia was unable to garner a huge lead in the market. However, post-rebranding innovation led them to lead the Health & Nutrition segment. Convenience packs and affordable pricing also helped them segment their position.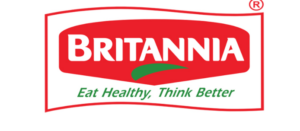 3. Kodak 
They went for a dramatic reboot after film printing became obsolete. Instead of becoming a dinosaur and going out, they rebranded and returned to sell directly to customers. While they retained their original color scheme, they reinvented the logo completely. This ensured that despite a change, the customers could relate to the brand.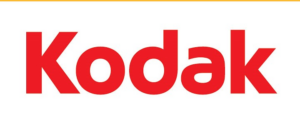 4. Bajaj Ltd
Bajaj Ltd is one of the oldest scooter brands in India and has been a leader in the segment of two-wheelers. However, they rebranded themselves for a global approach by changing their name (from Bajaj to Bajaj Auto) and logo.
5. Google 
The redesigning of the logo, though subtle was aimed towards increasing the longevity of the brand. The redesigned logo justified the company's approach of being simple and accessible, like their homepage. Since they kept their initial logo and just opted for a font change, they ensured that brand loyalty was not compromised to be future-ready.
6. Hero Motocorp
In this case, a demerger from Honda (previously Hero Honda) required the company to opt for rebranding. While people associated and preferred Honda (the car manufacturer) to Hero (the bicycle manufacturer), a strong Indian feel led by their anthem song, positioned them strongly in the two-wheeler market.
7. Uber 
With loads of negative reviews regarding its treatment of not just its drivers but also the safety of its passengers, Uber started losing customers to other ride partners. However, Uber reinvented itself and started getting its position back by distancing itself from the toxic work culture and rebranding itself to ensure it is an all-encompassing safe place.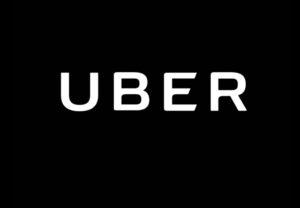 8. Axis Bank 
Previously known as UTI Bank, the rebranding was done to provide it with a more global and contemporary look. With a change in logo and an excellent integrated marketing program, it created a huge customer base.
9. Airbnb 
A change of logo that set the tongues wagging and the internet in a tizzy with numerous parodies of the revamp made Airbnb a much talked about company. This rebranding strategy went on to reaffirm the saying that any publicity is good publicity. Despite criticism and mocking, Airbnb has continued to make profits.
10. Apple Inc.
Moving away from its rainbow-colored logo, Apple went it for a sleek and subtle grey logo. By thinking differently, it created an image that Apple products are elite and different from others available in the market. To date, this exclusivity has created a huge demand and contributed immensely to the brand's success.
11. McDonald's Corporation
Earlier known for its junk food, the brand got a lot of flak for creating an unhealthy eating culture that led to obesity. This led to a need for rebranding to ensure that the product is considered a health-conscious version of its previous self. While retaining the color and tweaking the logo a bit was essential to capture the brand essence, publishing nutritional facts and calorie count and introducing a range of healthy salads helped them retain their position in the market.
12. Aditya Birla Group
The rebranding was an effort to provide a more global approach to the company's brand. The company retained the core concept and important points of the previous logo, including the color scheme, the modifications provided a new lease of life to the logo that aligned perfectly with their collaterals.
13. State Bank of India 
The largest public sector bank of India went for a rebranding to connect with the youth by providing digital services. The need for rebranding was essential to keep up with the changing times. While retaining its vast legacy of trust, the new logo hinted at a touch of youthfulness. The company retained its brand colors to capture its original individuality while reflecting a new feel.
Conclusion
These successful rebranding stories indicate that when things are not going your way, you need to take a step back and think; is it time to reinvent and rebrand yourself? A good branding strategy will lead to business recognition, growth, and long-lasting customer loyalty. 
How can we help?
Aadharshila is a premier Graphic Design Company in India, providing comprehensive branding solutions, exceptional video production services, social media marketing services, and PPC management services. With expertise in packaging design, brochure design, and logo design, we are dedicated to delivering top-notch creative solutions that elevate your brand's presence. As a leading Corporate Video Production Company in India, we specialize in producing captivating videos that effectively communicate your message. Additionally, our social media marketing services are designed to enhance your brand's visibility and engagement across various social media platforms. We employ strategic techniques to maximize your online presence and reach your target audience effectively. Furthermore, our PPC management services ensure that your brand receives optimal visibility through paid advertising campaigns. We handle the entire process, from keyword research and ad creation to monitoring and optimization, to ensure the best return on investment for your PPC campaigns. Serving clients across India, including Ahmedabad, Vadodara, and Surat, we take pride in our ability to cater to diverse geographical locations while maintaining the highest standards of quality and customer satisfaction. Partner with Aadharshila today and unlock the full potential of your brand with our exceptional services.