Digital Marketing Process in Today's World
Marketing in today's world is seeing a paradigm shift from traditional methods to digital marketing. Though traditional methods like print and TV are still going strong, digital marketing has gained a major share of their revenue. Consumers and organizations are shifting towards digital marketing as it offers significant benefits compared to traditional marketing methods. Digital marketing has equalized the field for small and big businesses alike and shrunk the world so that the global market is accessible to all boundaries. 
What is the Digital Marketing Process?
Digital marketing is a marketing method to promote, sell, buy, or advertise products, services, and brands primarily through online channels like the Internet and other digital platforms. The process of digital marketing broadly covers the different methods and processes applied to achieve digital marketing goals and objectives.   
Steps in the Digital Marketing Process
After learning about different types of digital marketing process, let us discuss the steps in the process of digital marketing
1. Research Stage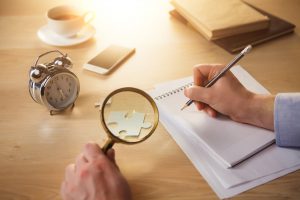 The first step in the digital marketing process is the research stage. In this stage, the necessary information about the product & services, market, and target audience is collected. This information is used to create an informed marketing campaign. The detailed information to be collected includes the following;
Information about the business, organization, or brand.

Information about the target audience and market.

Information about the product or service that is to be promoted. 

Information about the competition, their strategies, and how to stand out and beat the competition.
2. Creative Stage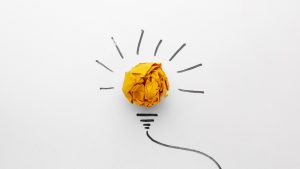 The second stage in the process of digital marketing is the creative stage. Now, the information collected in the previous stage is studied, analyzed, and used to create a marketing strategy and campaign. The campaign is created keeping in mind the targets and objectives to be achieved. The campaign includes the branding and content strategy with the aim to maximize revenue or reach the highest number of customers or both. 
Also Read: Benefits Of Branding
3. Promotional Stage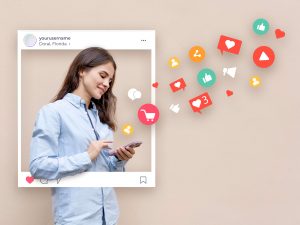 This is the stage where the digital marketing teams start promoting the products or services. These will be promoted on different digital platforms like Search Engines, display networks, e-mails and affiliate marketing, social media,  and through e-commerce websites and other marketing platforms. 
4. Analyzing Stage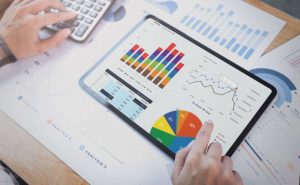 The final stage in the digital marketing process is the analyzing state. Here, the results of the marketing and promotional campaigns are collated and analyzed to generate ROI reports. The analysis helps in identifying the strong and the weak areas of the campaign to help the marketing team in creating a better campaign in the future. This is done through effective analysis tools like Google Analytics which as the name suggests is provided by Google. 
Different Types of Digital Marketing Processes
After understanding what a digital marketing process is, let us look into the different types used by marketers to promote, advertise and sell their products.
1. E-Mail Marketing


E-mail marketing is a digital marketing process that involves sending e-mails to potential prospects to promote your products or services. It may look simple but it is a laired and complex process. 
The first step is to ensure that your e-mails are wanted and not relegated to Spam or the trash bin. For this to happen you have to make an opt-in list that does the following: 
Individualize the content for the recipient, both in the body and the subject line of the e-mail. 

State in clear words the kind of emails the subscriber will receive.

Integrate both promotional and transactional e-mails.

Have a clearly visible option to unsubscribe. 
The purpose of this is to ensure that your potential customers see the campaign as a service that is beneficial to them and not just as a promotional tool.
E-mail marketing is an effective and proven digital marketing process that is regarded as the most effective lead generator. The inclusion of marketing automation makes e-mail marketing more effective and easier for you as it lets you segment and schedule your e-mails as per the customer's needs.
Also Read: Importance Of Advertising Agency
2. Marketing Automation
Marketing automation is a process of digital marketing that uses software for campaigns to improve efficiency. It collects and analyzes customer information to design targeted campaigns. By analyzing the information collected, it segments and schedules the marketing messages to the target audience.
3. Search Engine Optimization (SEO)
Search Engine Optimization (SEO) is a digital marketing process that optimizes the search engines like Google, Bing, Yandex, etc. to rank their web pages higher in organic searches, related to their products and services. SEO has created a lot of job opportunities in the digital marketing sector and offers a promising career path. Some important pointers to consider for web page optimization include content quality, user engagement levels, mobile-optimized web pages, and the quality of inbound links. Since Google is the biggest search engine worldwide, it's constantly changing algorithms should be kept in mind for designing any SEO strategy. Other than that, closely monitor your web pages and make adjustments as required.
4. Content Marketing
Content marketing is a digital marketing process that attracts and generates leads by creating and providing quality content to consumers. The content can be written material like blogs and articles, audio content like podcasts, and video content like video blogs, that can be shown on online streaming channels and websites. The content should be original, entertaining, and engaging for the audience who may consume it and share it further.
5. Search Engine Marketing (SEM)
Search engine marketing is the digital marketing process that uses paid promotions and advertisements to rank higher on search engines. Marketers bid on the popular keywords related to their products and pay the search engines so the visibility of their products and services increases. Some important elements to consider in search engine marketing are the quality of advertisements, the relevance of keywords, the landing page quality, and the bid amount for the keywords and campaign. 
Pay-Per-Click (PPC) is a type of search engine marketing that pays the platform, where ads are placed whenever someone clicks on it. A PPC campaign has target actions defined that viewers may complete after clicking the ad. These target actions can be 1 or more and are known as conversions in digital marketing parlance. Conversions may include purchases, an e-mail subscription, or a phone call among others. These conversions can be tracked from the platform to evaluate the campaign performance. 
6. Affiliate Marketing
Affiliate marketing is the type of digital marketing in which you can collaborate with an organization like an e-commerce website for directing traffic to their websites and/or making purchases. You can earn a nice commission for the traffic generated and for the purchases made. This can be done either by writing blogs or reviews for the products on your website or by creating search engine marketing campaigns that lead the consumers to the product landing pages.
7. Instant Message Marketing
Instant message marketing uses instant messaging apps to either promote the products or provide a good customer experience. Many organizations and businesses utilize it through their official messaging handles using automated technology and chatbots. 
8. Social Media Marketing (SMM)
Social media marketing is the digital marketing process that uses social media to promote the marketing of products and services. Some popular social media marketing platforms include Facebook, YouTube, Twitter, and Instagram. Social media marketing engages and educates the customer about the products and services offered. It also employs popular social media influencers who promote products related to the demographics that mostly follow them. For e.g., an older celebrity may promote anti-aging products while a younger influencer may endorse a trendy clothing brand. 
9. Native Advertising
Native advertising disguises marketing by surrounding it with entertaining content. The goal is to underplay the ad aspect so that the viewer does not skip it and views the content. But it does not mean deceiving and further irritating the consumer. The ad should include the words like "sponsored" and "promoted". The ads should be clearly labeled yet feature engaging content that is palatable to the audience and creates a favorable view of the product without being an overt advertisement.
Conclusion
Digital marketing is emerging as the most effective marketing channel that helps consumers, marketers, and businesses to find each other and thus assist in easy sales and purchases. Digital marketing processes bring the customers and sellers & service providers closer by promoting communication and achieving results beneficial to both parties. 
How can we help?
Aadharshila is a premier Graphic Design Company in India, providing comprehensive branding solutions, exceptional video production services, social media marketing services, and PPC management services. With expertise in packaging design, brochure design, and logo design, we are dedicated to delivering top-notch creative solutions that elevate your brand's presence. As a leading Corporate Video Production Company in India, we specialize in producing captivating videos that effectively communicate your message. Additionally, our social media marketing services are designed to enhance your brand's visibility and engagement across various social media platforms. We employ strategic techniques to maximize your online presence and reach your target audience effectively. Furthermore, our PPC management services ensure that your brand receives optimal visibility through paid advertising campaigns. We handle the entire process, from keyword research and ad creation to monitoring and optimization, to ensure the best return on investment for your PPC campaigns. Serving clients across India, including Ahmedabad, Vadodara, and Surat, we take pride in our ability to cater to diverse geographical locations while maintaining the highest standards of quality and customer satisfaction. Partner with Aadharshila today and unlock the full potential of your brand with our exceptional services.